Vets and their veterinary healthcare teams have so many wonderful heartwarming stories to share about pets. Publisher Lea-Ann Germinder also presented "What's Your Story Now?" about how these stories can be shared in both traditional and social media.  Germinder + Associates together with Goodnewsforpets and GNFP Digital opened up the discussion at our booth at a recent veterinary conference, the NY Vet show November 8-9, 2018 in New York City with a special promotion.
We held a promotion featuring a chance to win an OG Our Generation Veterinary Clinic, Anais the Veterinarian or Leslie the Pet Owner plus the American College of Veterinary Behaviorists (ACVB) book "Decoding Your Dog."  Did we get a response! It was great fun to speak with veterinarians , vet techs and practice managers about their experiences and the stories the OG Our Generation Series inspired. Once the winners of the prizes were announced, Publisher Lea-Ann Germinder took a road trip to deliver the prizes in person and check out these fabulous veterinary clinics. These winners and their stories will be featured in 2019 along with an additional seven people. Here's a peak at the top winners and the visits with more to come:
In addition the following will also be featured on Goodnewsforpets in 2019:
Candlewood Animal Hospital, New Milford, CT: Dr. Raymond Maizel
Pur Paws Veterinary Care, New York, NY: Dr. Liff with Miriam Velez
Baldwin Harbor/Vet Cor, Lynbrook, NY: Renee Borgia, Practice Manager
Stay tuned for more winner announcements.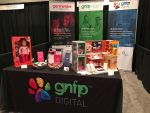 For pet and vet lovers wishing to purchase from the OG Our Generation collection, visit www.target.com or your local Target store.
Updated from an earlier post as of November 30, 2018.