​The AVMA celebrates the varied and vital work of veterinary technicians during National Veterinary Technician Week (Oct. 13-19)
While the majority of veterinary technicians are employed in private practice, the demand for technicians is rapidly expanding to include new employment opportunities in human and animal health-related areas and specialties such as military service, food safety inspection, teaching, zoo animal and wildlife care, diagnostic laboratory support, veterinary supply sales, animal control and humane society animal care, and drug and feed company technical service and sales.
There are more than 200 accredited programs nationwide for Veterinary Technicians. They provide intensive study of the skills and knowledge to work competently as a veterinary technician, including, anatomy, physiology, microbiology, clinical techniques, pharmacology, anesthesiology, surgical and medical nursing, radiology, and clinical pathology training. Each year, roughly 8,000 students graduate from these programs.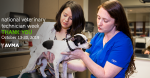 In all of her preparation and education to become a veterinary technician, Allyne Moon knew her career would include working on all kinds of animals, from dogs to cats to gulls to goats. But testifying in court?
"Not in a million years," she laughed.
But as medical team lead for a municipal shelter in California, Moon was asked to do just that. By documenting evidence and presenting it before a judge, she helped identify and stop animal abuse in her community. "It was fun and interesting and challenging, being an important part of that team," Moon said. "It wasn't hands-on care but I was still helping animals by finding justice for them."
While not every veterinary technician will testify in court, most techs will tell you about the exciting, varied and important work they do to help animals of all kinds. During National Veterinary Technician Week (October 13-19), the American Veterinary Medical Association (AVMA) wants to recognize the integral role that veterinary technicians play on the veterinary medical team.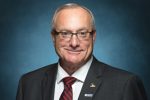 "Veterinary technicians play a crucial role at any veterinary practice, linking us all together," said Dr. John Howe, president of the AVMA. "They work closely with our clients, patients, practice managers, veterinary assistants and with us, the veterinarians, to help provide a level of care and comfort we wouldn't be able to accomplish without their help. Veterinarians are forever grateful for their service and dedication to animal health."
Cori McTague from Lakewood Animal Hospital in Morris, Ill., has been a veterinary technician for 33 years. She said that while veterinarians are responsible for prescribing medication, performing surgery and diagnosing animals, veterinary technicians are right there working alongside them to perform all the necessary highly skilled work that helps the veterinarian perform those tasks.
"We're obtaining the urine, blood and stool samples, we're figuring out dosages and giving meds, we're taking x-rays, we're the anesthetists when animals are having surgery," McTague said. "We do a little bit of everything, and that's what makes it fun. You're not doing the same things every day. Every day is going to be different depending on who's coming through the door."
McTague added that continuing education and increased specialization in the profession allow for veterinary technicians to learn more about areas that interest them, such as dentistry, dermatology, anesthesiology or nutrition. Her own interests have led her to take an active role in practice management, where she can help run the business and find new ways to get clients in the door and coming back.
Alyssa Ralidak, a veterinary technician at the North Country Veterinary Clinic in Grand Rapids, Minn., said that while working with her animal patients was what initially drew her to the profession, client education and the bonds she forms with clients is just as important.
Ralidak described a case where a red Labrador named Sanja came into the clinic with a stick puncture to the chest. Ralidak and the veterinarian performed the necessary x-rays, sedation, cleansing and stitching to help the dog heal.
"This case stuck with me because the owner expressed her gratitude so many times and you could just see the relief on her face when I walked out with Sanja after waking her up from anesthesia," Ralidak said. "The owners make you feel so appreciated, it can make your whole week sometimes."
"Our patients aren't just someone else's pets; they're like our family, too," she added.
McTague echoed those comments: "As a veterinary technician you have to love working with people," she said. "Each animal comes in with a person, so a big part of your job is educating owners and having compassion and helping them through the process. You want to help the animals but the bond with the client is what you take home."
National Veterinary Technician Week was first celebrated in 1993 and takes place in the third week of October each year.