Ezee-Visit Pet Vet Mat is an innovative Fear Free Preferred product designed with your pet's comfort in mind.
Designed to stabilize pets during vet visits, a pet owner or veterinarian can use the mat to give pets secure footing on all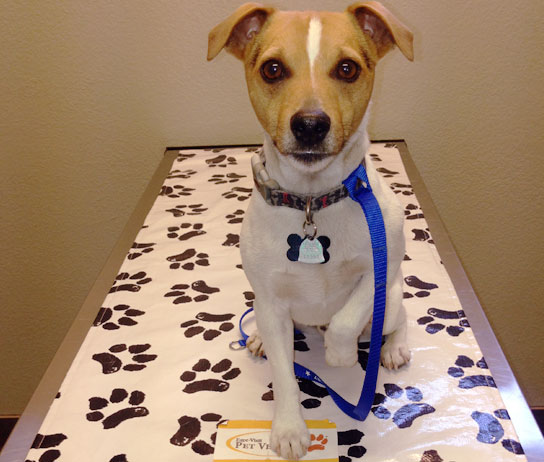 clinic surfaces, such as stainless steel or other types of exam tables, tile floors, and scales. The result is a more relaxed pet, veterinarian, pet owner, and a better quality vet visit.
The Ezee-Visit Pet Vet Mat is made with two layers, an oilcloth top and an antimicrobial, nonskid, padded bottom. The mats are easy to clean by hand or with just a wipe. Ezee-Visit Pet Vet Mats can also pull double duty as a travel mat or kennel liner. They are perfect for use as a portable exam surface for home visits.
The Ezee-Visit Pet Vet Mat is available classic black and white paw print pattern, plus 13 solid colors in 22″x16″, 23″x36″ and 20″x42″ sizes.
To purchase, visit www.petvetmat.com