In celebration of Adopt a Shelter Cat Month, we've prepared a list of our favorite cat must-have products. Check out the items below so your brand-new kitten can be set at their new home!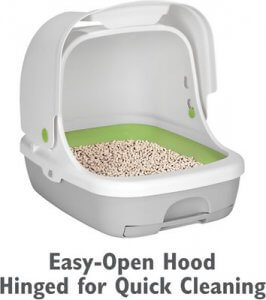 You can't have a cat without having a litter box! This Purina Tidy Cats Breeze Hooded Cat Litter Box System is a perfect way to get your new furry friend acquainted with using the bathroom. It contains a dual system that keeps the litter box clean and controls odors. In addition to the pellets preventing your cat from tracking litter around the house, it also has a slide-out drawer that makes it easy to scoop and replace the pellets. The disposable pads absorb urine and help control odor for up to one week. Make sure your new kitty has the best quality litter box to do their business!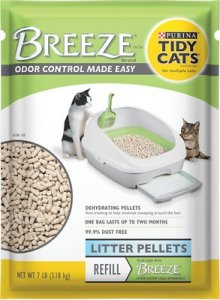 Don't forget the cat litter for your litter box! Tidy Cats Breeze Cat Litter Pellets Refill is designed to work directly with the Tidy Cats Breeze Cat Litter Box System. Scooping your Breeze litter system will be made easier and quicker by these litter pellets that allow urine to pass through and leave solid waste on top. The best part is the pellets are 99.9% dust-free so they don't leave a mess behind and pour cleanly into the automatic cat litter box.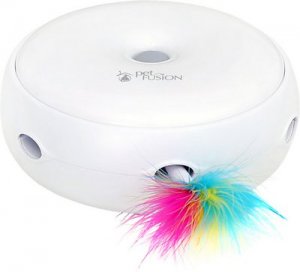 We all know how much energy a freshly adopted kitten has. What better way to burn that energy by chasing around a feather attached to an automatic electronic cat toy? The PetFusion Ambush Interactive Electronic Cat Toy is the perfect toy to have to captivate your cat's attention and will keep them playing all day. Because of the anti-skid feet, the toy stays in place while your kitten plays with it. The feather is also easy to remove and replace, so your kitten can have fun with this toy time after time.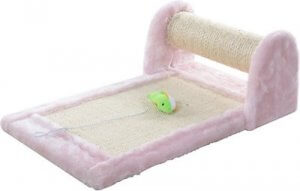 This Armarkat Rolling Kitten Scratcher Toy is a perfect size to get your kitten introduced to scratching their nails. It helps their natural instinct to scratch while also doubling as a playtime with the included toy. It's covered in soft, faux fur for your kitten to cuddle up on and will never want to leave! The larger area space allows your furry friend to stretch out and get comfortable. This classic kitten product is great for your new kitten to be introduced to the world of countless cat toys!