For Picks of The Litter, a regular book review series, Ranny Green critiques "Earnest
" by Kristin von Kreisler (Kensington Books).
OK, I admit it. I'm prejudiced. Von Kreisler is from my neck of the woods (Puget Sound area), is a dog lover and an incredible story teller.
"Earnest" boasts a bit of all three of these traits, and consequently for me, an at-home feel with a terrific plot that incorporates the heart and soul of the human-animal bond.
The affable, 3-year-old Labrador Retrieveranswers to Moonbeam until his new owners, Anna Sullivan and Jeff Egan, rename him Earnest before welcoming him into their home.
"He's trying to do the right thing. He's so earnest," says Egan during their meet and greet. And Earnest it is for a whirlwind 286 pages in this delightful novel.
For Jeff, Anna, and the readers everything moves breezily along on Gamble Island, Washington, where the couple reside in a historic home formerly owned by Anna's late, beloved Grammy. Jeff is an ambitious Seattle architect and Anna operates a floral shop in the house, now owned by Naomi Blackmore, who few of the town folk like. Anna and two other shop keepers in the house refer to her as Mrs. Scroogemore. So you get the idea.
Grammy, who basically raised Anna while her parents worked abroad, taught her many life lessons in the process. One of Anna's favorite quotes from her was: "One thing's for sure. Surprises are waiting for us out there in the fog of life. We must hope for the best and expect even more."
Little does Anna realize that this will suddenly be the precursor to her relationship with Jeff and Earnest, who is equally bonded to both and who is affected by any minute flare-up between the pair.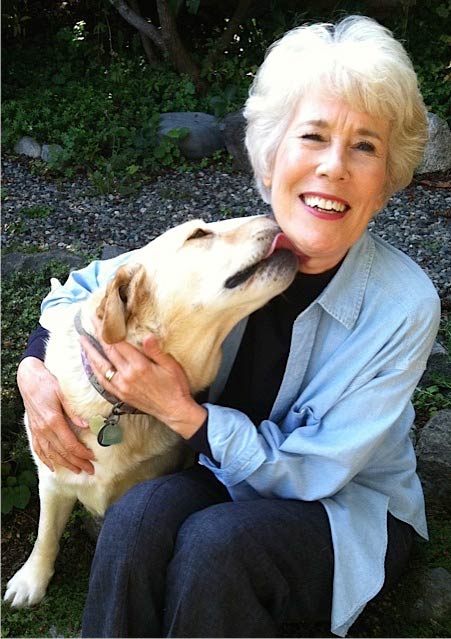 The novel is perfectly titled, since Earnest is the conduit and emotional balance beam via which every turn and twist is routed through. From his refusal to eat and body language to his devotion to each, von Kreisler weaves this tale gracefully and meticulously.
The prime early crossroad in their three-year relationship occurs when Jeff fails to tell Anna that the historic home may be demolished to build Cedar Place, a commercial project he is coordinating. This results in their quick split, with Jeff renting an old condo in town, but promising to battle Anna for ownership of Earnest.
In essence, there are two battles raging – one for possession of Earnest and other to save/demolish the historic structure. In the process the town becomes evenly split on the issue.
As a result of mediation, Earnest finds himself going two directions – staying with Anna during the week and Jeff on weekends and holidays. As von Kreisler writes, "Earnest's sensitivity had gotten the best of him. Once a stable, secure companion, he'd become erratic and temperamental. He'd given in to neurosis and acted out his fears."
A concerned Anna eventually takes Earnest to Dr. Nilsen, the town's veterinarian, who asks about changes or stress in the household, which she finally admits to. So before putting him through a battery of tests, he asks Anna to look at things from Earnest's point of view. "He may feel like he's failed because he hasn't kept his pack together. Seeing his family disintegrate is a real hardship for a dog. His world's fallen apart."
Nilsen suggests the two walk him together during the week, which in Earnest's hopeful eyes would be steps toward reconciliation.
Slowly, however, Anna's and Jeff's battle heads toward a boiling point as authorities OK the construction of Cedar Place, meaning the historic house would be razed.
A potpourri of incidents from sublime to chilling, however, set up an unexpected, savory ending readers will enjoy.
Von Kreisler's strength in her earlier works — penetrating character developments and tantalizing story lines — are prominent on this emotional, bumpy ride, too, accented with tailwinds and headwinds to the flow.
Source: AKC.org http://www.akc.org/akc-dog-lovers/earnest-hits-at-the-heart-and-soul-of-the-human-animal-bond/