​The American Veterinary Medical Association (AVMA) awarded Stuart Nelson Jr., DVM, chief veterinarian of the Iditarod International Sled Dog Race, the 2015 AVMA Meritorious Service Award during the AVMA Convention Keynote Luncheon at the Boston Convention and Events Center.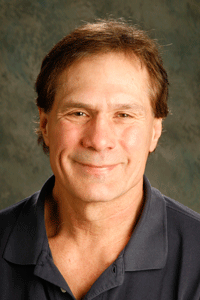 The AVMA Meritorious Service Award is given annually to recognize an individual veterinarian who has brought public honor and distinction to the veterinary profession through personal, professional or community service activities that are conducted outside the scope of organized veterinary medicine or research.
Nelson began his work with the Iditarod Trail Sled Dog Race in 1986 as a volunteer trail veterinarian. His passion for the sport led to a career devoted to sled dog racing, and he went on to help organize the International Sled Dog Veterinary Medical Association (ISDVMA), serving as a member of their Board of Directors since 1995. In 1996, Nelson became chief veterinarian for the Iditarod International Sled Dog Race where he works to enhance the safety and well-being of racing sled dogs by promoting a number of innovative research studies and protocols.
"We are thrilled that Dr. Nelson is being honored by the AVMA with this most meaningful award," said Stan Hooley, Chief Executive Officer for the Iditarod Trail Committee.  "As Chief Veterinarian for the Iditarod Trail Sled Dog Race, his passion for sled dogs and his standards for their care are extraordinarily high," Hooley added.
In addition to serving as the Iditarod's chief veterinarian, Nelson works as a relief veterinarian in Alaska, Idaho and Washington. Prior to his work with the Iditarod, Nelson was a private practitioner in a mixed animal practice in Idaho and a small animal exclusive practice in Pennsylvania. The first seven years of his career were spent with an equine practice specializing in Standardbred race horses.
Since becoming chief veterinarian in 1996, Nelson has annually organized the ISDVMA Sled Dog Veterinarian Training Seminar in Anchorage, Alaska. He has authored several articles in the ISDVMA Handbook for Veterinarians and Mushers, has contributed to many publications and research studies, and is a frequent speaker at sled dog medical conferences.
Nelson earned his undergraduate degree in pre-veterinary medicine from William Jewell College. He is a graduate of the University of Missouri School of Veterinary Medicine.
During the AVMA's Annual Convention in Boston, July 10-14, the AVMA honors some of the nation's top veterinarians, individuals and organizations during several events and ceremonies. Each recipient has worked tirelessly to improve the lives of both animals and people across the country and around the globe. These recipients represent the very best in all areas of veterinary medicine, from education and public service to research and private practice.
The American Veterinary Medical Foundation (AVMF), AVMA's charitable arm, sponsors these awards. For more information about the AVMF's charitable programs visit AVMF.org. For additional information about AVMA, convention events and honorees, please visit www.avma.org.
# # #