The American Veterinary Medical Association (AVMA) House of Delegates (HOD) has elected Dr. John de Jong of Weston, Mass., as the organization's president-elect.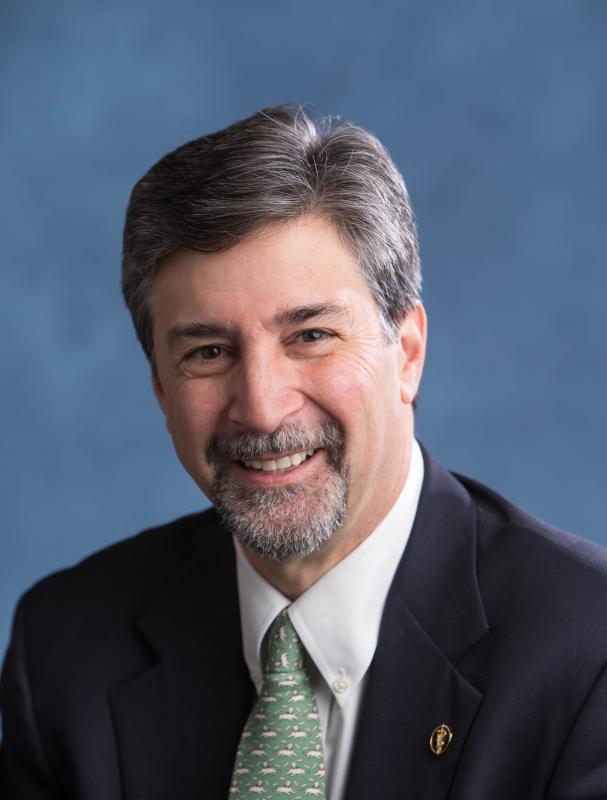 Among his duties will be to assist the president and substitute for the president when required, preside at all sessions of the HOD and serve as a voting member of the AVMA Board of Directors. De Jong, who chaired the AVMA Board from 2015-2016 and was District I representative from 2010-2016, will assume the presidency in July 2018.
As an organization, the AVMA must continue striving to protect, promote and advance the veterinary profession and focus on its members' needs, de Jong said, adding that he wants to focus his attention on advocacy, education and economics-three topics members have identified as the most important roles for the AVMA.
De Jong looks forward to making the "AVMA" acronym known to most of the American public.
"I want the public to have a greater understanding of, and respect for, the breadth of veterinary medicine," he said.
De Jong said he is honored and humbled to be elected, and considers it one of the greatest moments of his life. He intends to use his energy, enthusiasm and passion for veterinary medicine to be a credible face and voice for the AVMA and the profession, both nationally and internationally.
"I look forward to seeing what we can achieve together in the next few years and in making the AVMA even stronger and better known than it is today," he said.
De Jong, a companion animal veterinarian and experienced veterinary surgeon, owns the Boston Mobile Veterinary Clinic and Newton Animal Hospital. He was the founder and former chief surgeon of the low-cost spay/neuter clinic at the Merwin Memorial Clinic. Besides his previous service as AVMA Board chair and as a member of the AVMA Board, de Jong also served in the AVMA HOD, where he chaired the AVMA's House Advisory Committee, the Governance Performance Review Committee and the Political Action Committee Policy Board. He was the AVMA Congressional Advocacy Network state legislative coordinator and served on the Long Range Planning Committee.
De Jong is a past president of the Massachusetts and New England Veterinary Medical Associations, as well as the American Association of Housecall Veterinarians. He is on the board of trustees at Tufts University and serves on the board of advisors for the Cummings School of Veterinary Medicine at Tufts University.
De Jong writes a weekly column in the Boston Herald called "Ask the Vet" and appeared on local talk radio for many years.
His many recognitions and honors include the Massachusetts Veterinary Medical Association's Distinguished Service Award, Boston's Best Veterinarian designations by both Boston Magazine and the Improper Bostonian, the Outstanding Alumnus Award from the Tufts University Veterinary Alumni Association and recognition as one of Boston's Outstanding Young Leaders.
De Jong received his veterinary degree from the Cummings School of Veterinary Medicine at Tufts University.