Famed veterinarian, distinguished surgeon and media personality was recently named the 2020 recipient of Global Pet Expo's prestigious, annual "Excellence in Journalism and Outstanding Contributions to the Pet Industry Award."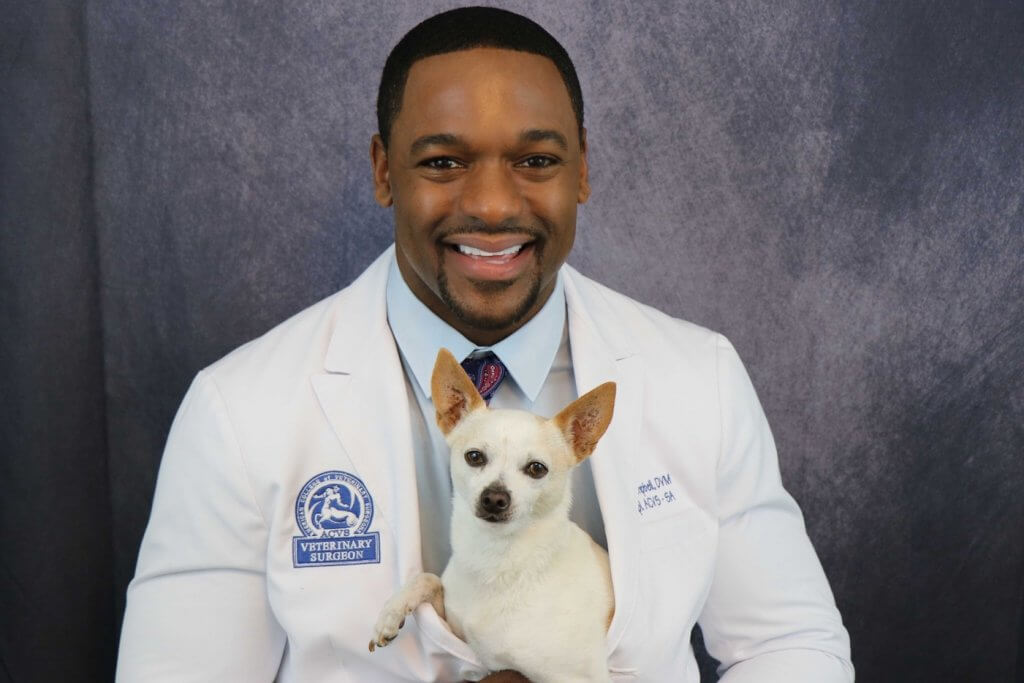 Dr. Campbell personally accepted the award on Thursday, February 27, 2020 in Orlando, Fla., during The Purina® Media Reception at Global Pet Expo. This media-exclusive event was held in conjunction with Global Pet Expo, the largest annual pet products trade show in the world, February 26-28, 2020 at the Orange County Convention Center in Orlando Fla. Global Pet Expo attendees included independent pet product retailers, distributors and mass-market buyers, media and other qualified individuals from the pet industry and was not open to the public. Officials from Global Pet Expo, the pet industry's premier event presented by the American Pet Products Association (APPA) and Pet Industry Distributors Association (PIDA) made the announcement prior to the opening of the show.
Dr. Campbell is a featured guest on programs such as Rachael Ray, Live with Kelly and Ryan, The Doctors, Home and Family, The Real, The Boris and Nicole Show, and Pet Collective's Ask a Vet/Hot Vet, where he consistently addresses proper pet care for maintaing a pet's health.
He also served as the veterinary medical correspondent for Top 30, a new, contemporary news program. He now hosts his own veterinary news show called Vet Candy Watch which debuted on iTunes and Facebook Watch. Additionally, Dr. Campbell hosts Anything Pawsible, a successful podcast on Pet Life Radio, where he highlights the depth and beauty of the human-animal bond. He currently practices at VetSurg, a specialty surgery practice in Ventura, CA where he focuses on orthopedic, soft tissue, and minimally invasive surgery.
"It's clear that Dr. Campbell is dedicated to using his platform to celebrate and promote the joy of having pets as part of our families," said APPA CEO Steve King. "He actively engages with the public, educating them about the care of animals and responsible pet ownership." He added, "We are thrilled to have Dr. Campbell as our 2020 honoree."
Global Pet Expo's annual Excellence in Journalism and Outstanding Contributions to the Pet Industry Award recognizes individuals in the media who have the power to influence millions of people and use this to positively promote the joys and benefits of pet ownership. Whether via print, broadcast or internet media, these distinguished honorees produce stories that highlight responsible pet ownership and all the exciting services, products and activities that make spending time with our pets even more enjoyable.