The first to create a fear free environment for pets across the country

Compassion-First Pet Hospitals announced today it has committed its nearly 26 hospitals to take their compassionate care for pets to the next level by committing to Fear FreeSM, a training and certification initiative designed to "take the the 'pet' out of 'petrified'" and reduce fear, anxiety, and stress in pets receiving veterinary care.
"Compassion-First Pet Hospitals have an established reputation for excellence in veterinary medicine. They understand it also requires kindness and sensitivity for the animals in their care," said Dr. Marty Becker, founder of the Fear Free Initiative. "Compassion-First is the first family of hospitals committed to training their more than 306 medical professionals across the country in Fear Free. This level of commitment sends a strong message to every practitioner, that it's not possible to provide for the physical well-being of pets without equal attention to their emotional well-being."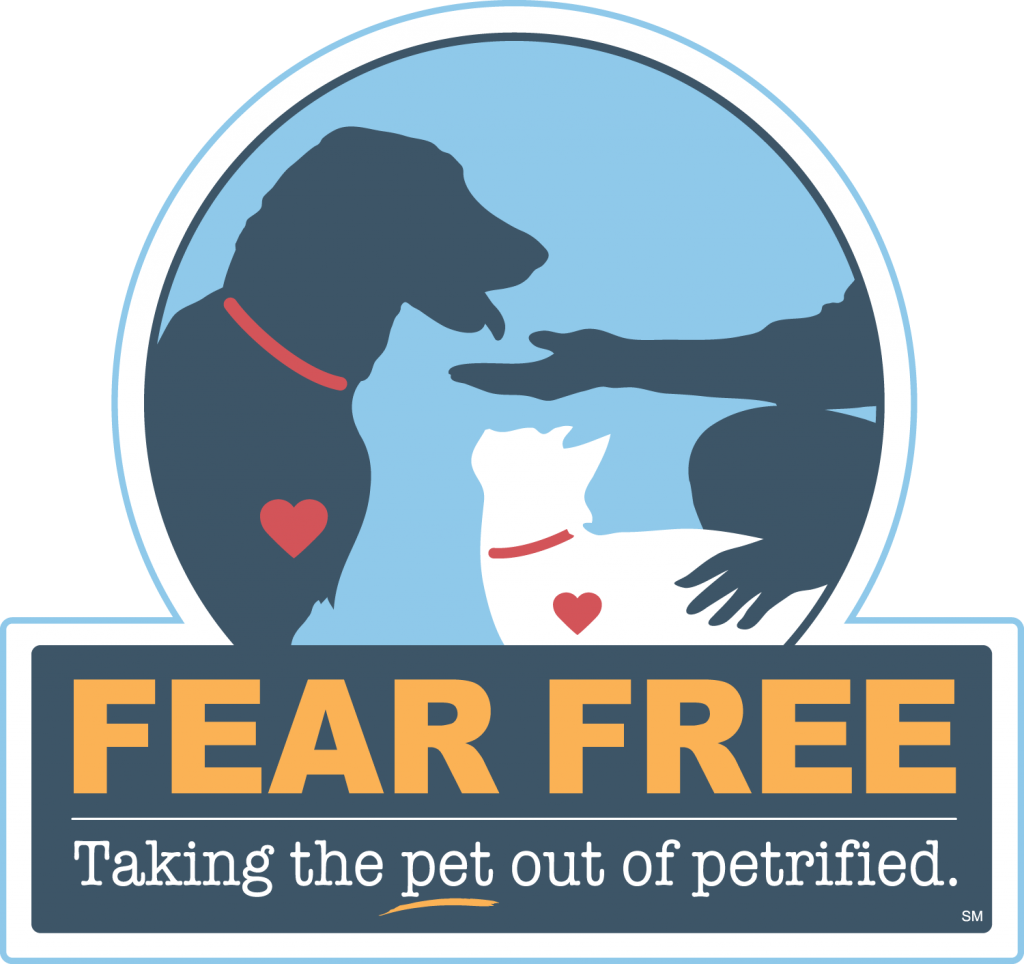 The Fear Free initiative currently involves a 160-member advisory panel comprised of board-certified veterinary behaviorists, veterinary technician behavior specialists, board-certified veterinary anesthetists, well-known veterinary practice management experts, and boarded veterinary practitioners experienced in Fear Free methods, hospital and animal shelter designers, and other experts.
"The excitement for Fear Free is shared throughout all our hospitals across the country," said Dr. John Corsale, Chief Operating Officer at Compassion-First Pet Hospitals. "From the very beginning, we knew there was a complement to our vision and mission. We have already trained and certified 105 team members, and we have many more to go, but it is well worth the effort for the pets, the owners and our people."
Compassion-First Pet Hospitals are a family of hospitals found in Arizona, Colorado, Connecticut, New Jersey, New York, Ohio, Pennsylvania, Texas, and Virginia.
Veterinary professionals can visit fearfreepets.com to sign up and begin the Fear Free Certification Program.
About Fear Free
Developed by "America's Veterinarian," Dr. Marty Becker, the Fear Free initiative aims to "take the 'pet' out of 'petrified'" and get pets back for veterinary visits by promoting considerate approaches and gentle control techniques used in calming environments. Utilization of Fear Free methods and protocols leads to reduction or removal of anxiety triggers, which creates an experience that is rewarding and safer for all involved, including pets, their owners, and veterinary health care teams. The end result? Calmer, more accepting patients, more compliant clients, and better veterinary care. For more information, visit www.fearfreepets.com.
About Compassion-First Pet Hospitals
Compassion-First Pet Hospitals is comprised of a mix of specialty, emergency, and hybrid hospitals located throughout the United States. Founded in September 2014 by John Payne, Compassion-First Pet Hospitals is revolutionizing how veterinary practices connect with one another. For a complete list of hospitals visit www.compassionfirstpets.com. 
Media contact
Alex Jimenez
alex.jimenez@fearfreepets.com
303.570.4621