Designed for pet owners and non-pet owners alike, the Classic C1 Cat & Dog offers specialized features to keep flooring and upholstery tidy and contaminants for reentering the air.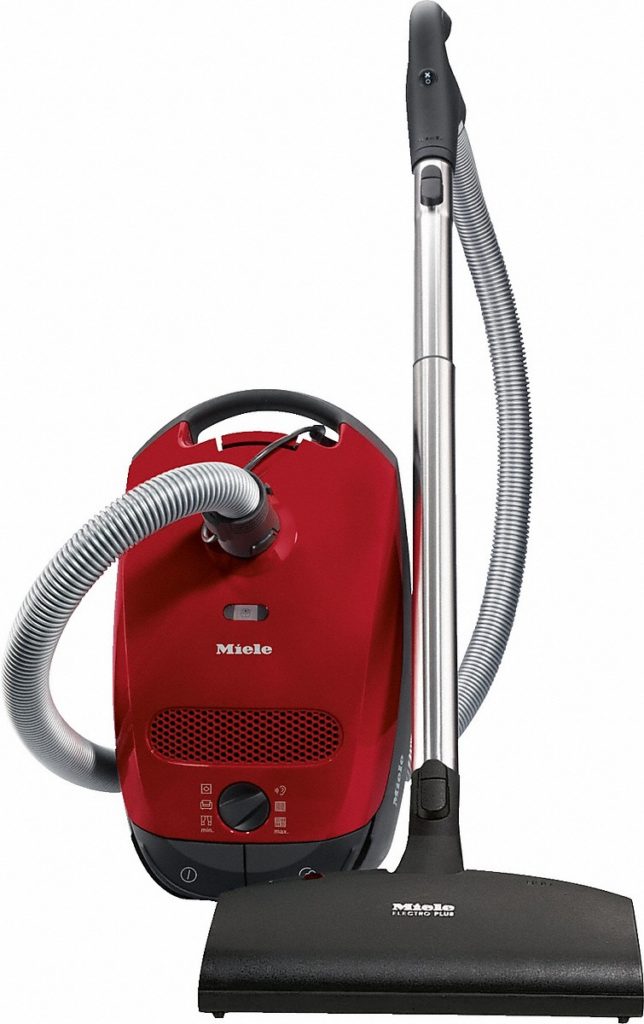 It is powered by the famously quiet 1200 watt Vortex German motor.  You can pick up dirt, dust and allergens with a quick pass of either the electric power nozzle for carpets or the SBB parquet brush for smooth floors. Classic C1 Cat & Dog is perfect for cleaning low to medium pile carpets and its gentle agitation won't cause premature wear on looped carpets or delicate area rugs.  The floor bush will easily glide over your floors removing everything in sight.  Its delicate brush and rubber wheels make it safe for even the most delicate hardwoods.
The Miele C1 Cat and Dog has the full size 4.5 litre GN bags which has 9 layers of fleece which holds in the finest dust particles. But what really gives this vacuum it's name is the Active Air Clean filter loaded with charcoal designed to eliminate odors.
Key Features
Ultra quiet 1200 watt Vortex motor with 6 speeds.
Dial speed control.
18′ power cord with automatic cord winder.
4.5 litre 9 layer fleece disposable bag for added air flow and filtration.
Active Air Clean filtration for eliminating odours.
Performance indicator lets you know when the bag is over full or when there is a blockage in the hose.
5 year warranty on the vacuum and a 7 year warranty on the vacuum motor.
The weight of the vacuum only is 9.75 pounds.
Supplied Accessories
On-board tools include dusting brush, crevice tool and upholstery tool that attach to the base of the hose.
Miele SEB217 electric power nozzle.
12″ Miele SBB Parquet floor brush.
7′ crush proof hose with swivel handle for maximum mobility.
Extra long metal telescopic wand.
1 bag included.
The Classic C1 Cat & Dog retails for $599 at dealers nationwide. To locate a dealer nearest you, please visit mieleusa.com.