It's May and Chewy has some exciting new upcoming promotions across their site. From treats, to toys, to travel bags, Chewy even has up to not 20, not 30, but 40% off some of these hot products. Pet lovers all over the world ought to jump on this intriguing new sale.

Starting off, there is up to 40% off on bones, bully sticks, and natural chews. Taking a look at the six-inch Bones & Chew Bully Stick, this product provides dogs with protein-rich ingredients as well as a fully digestible experience. Furthermore, these treats clean both their teeth and their gums while chewing. Some benefits are the potential to last long, a great alternative to rawhide due its 100% digestible aspects, and a great taste. This product comes with a one, six, or 35-count pack.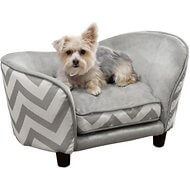 Next, we have the Enchanted Home Pet Snuggle Sofa Cat & Dog Bed w/Removable Cover, Grey Chevron. This hot product is for pets who lie on the smaller end of the spectrum. This comfy sofa allows pets to curl up and take a nap while always feeling nice and safe with the elevated sides. Key benefits include: handy storage pockets that can hide toys and treats, a cushion cover, and the 2-inch lets that elevate the sofa, helping to avoid drafts.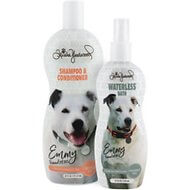 One of the biggest selection of products featured in Chewy's new set of promotions is the Trisha Yearwood Pet Collection. One of the hot products in this collection includes the Tropical Scented Shampoo & Conditioner & Fragranc-Free Waterless Bath Dog Grooming Set. This two-product set provides your pet with a shampoo/conditioner combo filled with natural ingredients meant to soften the coat of your fluffy friends. Alongside this product is the waterless shampoo which works as a cleaning product. Great for paw cleaning or a quick fix, this spray serves as an alternative option for grooming, especially for older pets. Its key benefits include: ingredients that are globally-sourced, a one-bottle shampoo and conditioner combo, and the fragrance-free aspect which guarantees safety for our furry pals.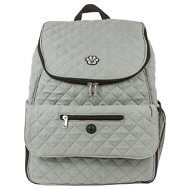 Last, but certainly not least, we have the Trisha Yearwood Pet Collection Dog Travel Backpack. This cute accessory graces pet owners with style and a light traveling experiences that can fit all of your pets essentials. Containing two food containers, an ID tag, and foldable bowls, the preparation pets will have remains unmatched. This multi-compartment bag also hold many key benefits. As mentioned before, it is lightweight, has an adjustable strap, and most importantly, this backpack makes traveling with our animal besties easy!
This post contains affiliate links, and Goodnewsforpets.com will be compensated if you make a purchase after clicking on these links. This compensation helps maintain and improve the site and shows your support for Goodnewsforpets.com. Thank you for being a member of our community.