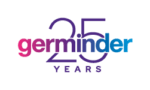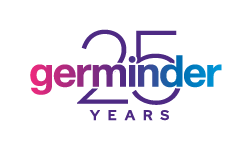 As we wind down Women's History Month this week, I'm thinking about all the women veterinarians I've met over the decades of Germinder + Associates' work and Goodnewsforpets.com's coverage of veterinary medicine. These are women whose first love was and still is veterinary medicine. Mine was and still is communications. We share a passion for what we love to do.
All of them have worked to educate their colleagues and pet owners about the latest in veterinary medicine. Sometimes it is about the science behind new product breakthroughs. Other times it's about practice management or new ways to think about practicing veterinary medicine. Some I've had as clients and some I've media trained. Others, I've had the pleasure to interview for Goodnewsforpets.com.
Most recently I was thrilled to interview Joyce Login, DVM, CPH, Zoetis Senior Medical Lead, Feline Pain. Her commitment to teaching practicing veterinarians about the science behind products shines through. The core of the interview is her latest project —  helping launch Zoetis' Solensia, the first and only F.D.A.- approved treatment to control osteoarthritis pain in cats. As you will read in the interview, or watch in the five-minute video segment, it all goes back to her passion for teaching. And, she sure is good at it.
Dr. Login was also involved in the launch of Hill's Prescription Diet t/d as her first product launch. At that time I was also launching "Dogs Need Dental Care, Too!" (soon to become "Pets Need Dental Care, Too!) for Hill's Pet Nutrition, the American Veterinary Medical Association (AVMA), and the American Veterinary Dental Society (AVDS).  I didn't know Dr. Login then, but I later worked with her on heartworm and parasitic disease education.
During my work on dental care and pet nutrition, I was honored to work with Dr. Karen Padgett, Dr. Ellen Logan, and Dr. Mary Ann Vande Linde. I met Dr. Mary Beth Leininger, the soon-to-be first woman veterinarian of the AVMA and later she joined Hill's Pet Nutrition, Inc. At the time I was introduced to Dr. Leininger, she was chair of the AVMA public relations committee and a wholehearted supporter of the campaign to educate pet owners about proper dental care.
Although I've worked with so many women veterinary leaders in the American Association of Feline Practitioners (AAFP) — Drs. Ilona Rodan and Dr. Elizabeth Colleran come to mind — the late Dr. Jim Richards was also an AAFP leader. He was a dear friend and a special ally to women. While I'm not a veterinarian I greatly benefited from his guidance. He was an ally for sure.
Sadly, it wasn't until Dr. Richard's untimely passing that I came to know Dr. Jane Brunt, a past president of the AAFP. Dr. Brunt took over as the AAFP spokesperson for the then Know Heartworms campaign with Dr. Tom Nelson. She led the CATalyst Summit. She then led the CATalyst Council as executive director for the last fifteen years. She recently awarded CATalyst's first grant to the Better Together Animal Alliance. At the event, it was humbling and an honor for her to acknowledge our original work in launching CATalyst. The 2023 grant program for Catalyst Council opens on April 1st.
In later years I came to know Dr. Deb Horwitz and many other women veterinary behaviorists. How could I forget Dr. Susan Little and her commitment to the Winn Feline Foundation and her travels around the world? I  could go on to name so many more women veterinarians and women allies (a.k.a. men both vets and industry leaders) who have stepped up to educate veterinarians and get the good word out about veterinary medicine.
Since I've been a counselor in the veterinary profession for years, it heartens me to now see the scores of women veterinarians leading the profession and industry — women like Dr. Lori Teller, president of the AVMA, and Kristen Peck, CEO of Zoetis. And, there are more emerging women leaders behind them. I applaud them too as we are all women making our way.
This paws as Germinder + Associates celebrates its own 25th anniversary year is for the legacy of women and women allies who have made the journey with me to this point. You made a difference for me, for veterinary medicine, for pet parents, and for the pets we love.
What's next? According to the Viticus Group, led by Andrea Davis, the 95th WVC broke all attendance records. And, women are the largest percentage of veterinarians now. With the bond with our pets only expected to grow stronger, this is an exciting time to be in veterinary medicine, to be in communications, and to be a woman leader.
And to Joyce Login and others mentioned here, I am glad to see many women – no matter what your profession —  continuing on this journey to make a difference together. If history is an indication of women's incredible contributions to veterinary medicine, I can't wait to see what's next.
Thank you!
Lea-Ann Germinder