Sometimes we need a reminder of everything that is required of us in return for the wonderful privilege of having a dog.  Dogs bring us love, affection, comfort, security and unrivaled devotion, despite our flaws or past mistakes.  So what do we owe them in return?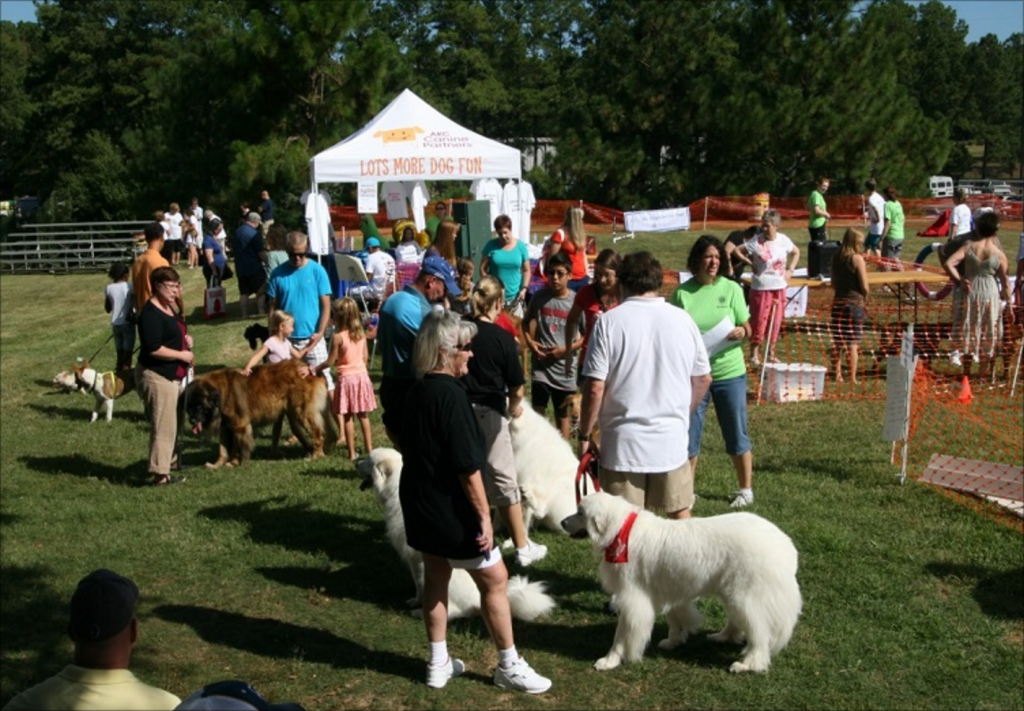 Owning a dog is not a right, but a privilege that must be respected and nurtured. Each September, the AKC hosts AKC Responsible Dog Ownership Days to educate first-time dog owners about the responsibilities of dog ownership and help current owners enhance their relationships with their pets. This year, AKC's 14th annual flagship event will take place at the North Carolina State Fairgrounds on Saturday, September 17th in Raleigh, NC. Admission is free.
"During the month of September we shine a spotlight on the commitment it takes to have a canine companion," said AKC Spokesperson Penny Leigh. "It's crucial to recognize that there is a lot of work that goes into dog ownership – a happy, healthy and well-trained canine is not created overnight! We have many fun and educational activities planned that we hope will help attendees make smart decisions when purchasing a dog or when caring for the one they currently own."
Some of the AKC Responsible Dog Ownership Day activities include:
Discounted $10 microchipping by Wake County Animal Care, Control & Adoption. This includes lifetime enrollment in AKC Reunite's national recovery service. If a pet's collar breaks or its collar tag falls off or becomes hard to read, a microchip permanently identifies the pet to help get it back to its owner if it's lost or stolen.
AKC Canine Good Citizen testing for just $5. This 10-step test certifies that dogs are well-mannered members of the community.
An opportunity to try a beginning Agility course and get advice from trainers at AKC's My Dog Can Do That! – Just $5
Reduced fees to register purebred dogs with the American Kennel Club or enroll a mixed breed dog in AKC Canine Partners: $20, a 57% discount. This is good for the life of the dog.
Attendees will also be able to speak one-on-one with experienced dog breeders and trainers that are active in AKC shows, clubs, and rescue groups, and many AKC-recognized breeds will be on hand for "AKC Meet the Breeds." Spectators will be able to meet and greet popular AKC breeds like the Dachshund, Poodle and Pug as well as rare breeds such as the Dutch Shepherd, Kooikerhondje and Russian Toy.
Other free activities and giveaways include goodie bags for the first 500 families; obedience, agility, rally, herding, nose works and treibball ("urban herding," where dogs round up and roll large balls into soccer goals at the direction of their owners) demonstrations; and games and face painting for kids.
PetPartners returns this year as the presenting sponsor of AKC Responsible Dog Ownership Days. They are highlighting their commitment to responsible dog ownership by working with the American Kennel Club to provide resources and information about the importance of pet insurance. Activities at the PetPartners booth include a canine photo booth, "ball pit" for kids and more.
2016 AKC Responsible Dog Ownership Day Snapshot
Saturday, September 17, 2016
Free admission – 10:00 am to 3:00 pm
North Carolina State Fairgrounds
Holshouser Building
1025 Blue Ridge Blvd. Raleigh, NC 27607
Learn more at www.akc.org/responsible.
Email NCRDODay@akc.org for more information.
Source: AKC