The calendar was set for the traditional vet and pet shows for many years. The last few years not so much. The major trade shows have been changing and those same brands have even extended into outside niche events. I admit it's hard to keep up. Take for example this August. For the first time since its inception, I had to miss the annual Kansas City Animal Health Corridor Homecoming Week events.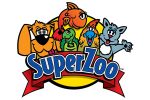 Super Zoo, the largest global pet product marketplace, had recently changed its dates from earlier in the summer (and will change them again in 2020) and was taking place the week prior in Las Vegas. I had meetings scheduled. I was going to be in Kansas City immediately afterwards. Then I had a quick trip back to New York City before coming back to Kansas City for a month on some very exciting personal business – our only daughter's wedding. Unfortunately the Corridor events were while I was scheduled to be in New York City. I had to make a choice. But did I?
The truth is with every conference focusing on networking and "the business" of the animal health industry – both pet and vet- I'm seeing more and more similar programming, more of the same companies and more familiar faces. I wonder if I need to go to every one.
One interesting aspect is the pharmaceutical industry. Years ago one company made the shift from the veterinary market to the pet trade with great alarm in the veterinary profession. At Super Zoo there were several pharmaceutical companies. The point is they wanted to educate the retailers about their products. And, they want to be wherever their customers are.
I saw plenty of veterinarians in the aisles as well. Not nearly as many veterinarians are present at a pet trade show as at a veterinary conference where the scientific sessions are offered, but still, the presence is felt and there is much more cross-over than ever before. From an editorial perspective, it's important to know what products are being offered in both the veterinary clinic and retail settings — what choices do pet owners have and what choices are they making?
Vet/Pet Cross-Overs
Another interesting aspect of convergence is the cross-over between vet and pet channel products. There are plenty of trade booths of products at both vet and pet, more so at the pet trade shows for the "Wild West" of the CBD and Hemp market. An example is Thunder Wonders by Thunder Works. Thunder Works was just recently acquired by Ceva Santé Animale, S.A. parent company of Kansas City based Ceva Animal Health.
Both the American Veterinary Medical Association (AVMA) meeting and SuperZoo had educational CBD sessions. Of course, the AVMA sessions are more scientific and the SuperZoo sessions are more pragmatic. Online webinars exist for both sectors, all in the interest of educating the general veterinarian, the pet retailer and ultimately the pet owner.
To make matters even more exciting, celebrities such as the ultimate "voice" in the "category" Willie Nelson has added his presence to the mix with Willie's Rescue. Watch for more coverage on this development!
Another favorite topic of mine is pet dental education. It's what got me started working with the veterinary profession decades ago with the creation of "Pets Need Dental Care, Too!" Fast forward to today and the market and more importantly, the need for proper dental care for pets is still booming.
TEEF!, a patented prebiotic dental care technology launched new packaging for their Protektin low calorie human-grade water additive. TEEF! was originally developed by Dr. Emily Stein to help her own grandmother maintain better dental hygiene. After she saw similiar health issues with her rescue pup Tinzly, she created a pet formulation. Utilizing her background in microbiology, immunology and rheumatology, she created an innovative product that has been clinically proven to stop bacteria from causing dental disease.  And, it's vegan, an important attribute for a growing pet owner segment.
A final commonality is the investor/entrepreneur networking opportunities. The Investor Hub at Super Zoo was a terrific idea. The Animal Health Corridor Investment Forum is a brilliant, robust and well-proven concept. The final presenters go through a lengthy vetting and preparation process in order to present. It is great to see the Investor Hub, albeit a fledging format at a pet trade show. Based on Jacinthe Moreau, president of WPA, press conference remarks and WPA's latest rebranding release, we can expect many more innovations from WPA.
Missing a Kansas City Legacy Event
All in all, even with the common threads, I was sorry I had to miss the Kansas City Animal Health Corridor August events this year. It's a legacy event for Germinder & Associates, Goodnewsforpets and even our fledgling GNFP Digital. Heck, I'm an original Corridor Ambassador! The Corridor received some great news from USDA this year and even shared some Elanco news the night of the Homecoming Dinner. Also, a special congratulations to the 2019 Iron Paw Award Honoree Dr. Linda Rhodes.
Attend the Second Annual NAVC E-Commerce Summit September 17-18 in Kansas City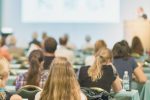 Speaking of a "Must Attend" event, if you are in Kansas City or planning to be, the second annual NAVC E-Commerce Summit will be held at the downtown Westin September 17-18. The lineup of speakers from some of the most innovative companies in the animal health space will include Chewy, Babelbark, Mars, Covetrus, Heart + Paw, Vet247, whiskerDocs, Animal Health Policy Group, Furbo, Lifelearn, Packaged Facts and Nestle Purina. For registration and Summit information, click the link:
At the end of the day, there are still nuances to each show. So, yes, it still pays to go to every show and event you can possibly attend as an animal health and allied professional.
As Goodnewsforpets.com heads into our 20th anniversary year in 2020, it's wonderful to see the vibrancy of the pet and vet world, so we will keep trying to do our best to get to as many shows and events as we can.
Happy Fall everyone, can't wait to see what changes in the rest of the profession and the pet/vet world  the start of 2020 brings!
Interested in connecting? You can reach me at Lgerminder@germinder.com 
Follow me on Instagram @leaanngerminder and Goodnewsforpets on Instagram @goodnewsforpets