FOR MORE INFORMATION
Mark Rosati
Phone: 847-313-9597Cell: 847-313-9597
FOR IMMEDIATE RELEASE: 05/17/2021
Cornell equine orthopedic surgeon brings experience as editor, researcher to AVMA role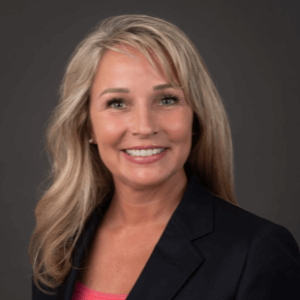 (SCHAUMBURG, Illinois) May 17, 2021 — Dr. Lisa A. Fortier, a leading veterinary surgeon, researcher and editor, will become the new editor-in-chief of the Journal of the American Veterinary Medical Association (JAVMA) and the American Journal of Veterinary Research (AJVR) effective June 28, the AVMA announced today.
"Throughout her career, Dr. Fortier has distinguished herself as a clinician, scientist, educator and communicator," said Dr. Douglas Kratt, AVMA president. "We are delighted that she will be bringing her expertise as a surgeon, as the author of more than 150 publications and as an editor to her new position leading AVMA's veterinary journals."
"It will be a great honor to join the AVMA and to serve as editor-in-chief of these internationally renowned publications, which are so essential to the practice of veterinary medicine," said Dr. Fortier. "My experience as a researcher and editor, combined with my active role as an equine orthopedic surgeon, provides me with a unique viewpoint and a deep appreciation of the challenges facing practitioners today."
"Collaboration is essential to obtain the best results, and I look forward to working with the outstanding publications team at AVMA to serve our profession," she added. "As I join the AVMA, my focus will be on timely publication of our authors' important work in the areas of clinical veterinary practice, basic science and One Health."
"As editor-in-chief and division director of publications, Dr. Fortier will be a highly valued member of our senior leadership team," said Dr. Janet Donlin, AVMA CEO and executive vice president. "We very much look forward to her innovative and data-driven expertise as she steps into this important role."
Dr. Fortier is currently the James Law professor of surgery, director of equine programs and associate chair for research and graduate education at Cornell University, and serves as editor-in-chief of The Journal of Cartilage and Joint Preservation, the official open access journal of the International Cartilage Regeneration and Joint Preservation Society (ICRS). She previously served as president of the ICRS where she also launched the society's first journal, Cartilage.
She earned a PhD in veterinary medicine from Cornell in 1998 and her DVM from Colorado State University in 1991, and is a career-long member of the AVMA. Dr. Fortier's research has received over $20 million in funding from the National Institutes of Health, foundations and other sources.
Dr. Fortier will succeed Dr. Kurt Matushek, who has served as editor-in-chief of JAVMA since 2009 and as associate editor since 1997. Dr. Matushek is transitioning into a new role, focusing on enhancing AVMA's digital delivery of scientific news to the profession.
"The AVMA appreciates Dr. Matushek's long and dedicated service to our members," said Dr. Donlin. "His experience will be of great and ongoing benefit to us in his new capacity."
JAVMA began publication in 1876 as the American Veterinary Review; in 1915, its name was changed to the Journal of the American Veterinary Medical Association. In 1940, because many worthy articles were experiencing severe delays in publication or being rejected outright because of a lack of space in JAVMA, the AVMA launched a second journal, which was named the American Journal of Veterinary Research.
About the AVMA
The AVMA, founded in 1863, is one of the oldest and largest veterinary medical organizations in the world, with more than 97,000 member veterinarians worldwide engaged in a wide variety of professional activities and dedicated to the art and science of veterinary medicine.
Source: AVMA