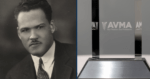 The Award Will Recognize Excellence in Promoting Diversity, Equity, and Inclusion
The American Veterinary Medical Association has announced the establishment of a new annual Diversity, Equity, and Inclusion honor, the Frederick Douglass Patterson Lifetime Achievement Award, named after the trailblazing veterinarian and academic administrator.
The award will recognize excellence through innovative and transformative leadership in promoting DEI. Nominations are invited now until May 22 at www.avma.org/Awards.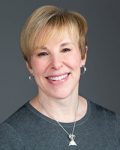 "We want to recognize member veterinarians who have made significant contributions to the veterinary profession through advancing DEI," said Dr. Lori Teller, AVMA President. "There is no better way to do this than by bestowing an annual award named after Dr. Patterson, who was such a visionary leader."
The winner of the 2023 award will be announced at the AVMA's Annual Convention, to be held July 14-18 in Denver.
Dr. Patterson (1901-1988) received his DVM degree in 1923 from Iowa State University and a Ph.D. in 1931 from Cornell University. He became President of the Tuskegee Institute and oversaw its development into Tuskegee University. While President, Dr. Patterson founded both the Tuskegee University College of Veterinary Medicine (TUCVM) and the United Negro College Fund (UNCF) in 1944.
For more information about the AVMA's DEI initiatives, visit www.journeyforteams.org  and www.avma.org/diversity.
AVMA and AAVMC announce new commission to address veterinary diversity, equity and inclusion