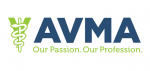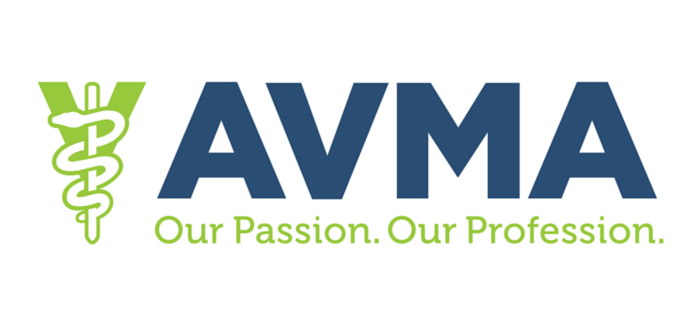 Dr. Ron DeHaven's passion for veterinary medicine is what brought him to the American Veterinary Medical Association on Aug. 9, 2007. That passion is what will guide him through the remaining months of his tenure, as he will retire this summer.
While a specific retirement date has not been set, DeHaven will most likely remain at the AVMA's helm until shortly after the association's annual convention, which this year is being held August 5-9 in San Antonio, Texas. His departure date may be adjusted if a new chief executive is identified and begins employment sooner.
"When I came to the AVMA, I joined what is an amazing staff guided by committed, talented volunteer leadership that gives their all to our members, our association and our profession," DeHaven said. "There is much left to do, and I will be fully committed in my role at the AVMA over the next several months. The profession, our staff and the members I serve deserve nothing less."
DeHaven came to the AVMA after more than two decades of service with the U.S. Department of Agriculture's Animal and Plant Health Inspection Service. He has guided the AVMA through periods of growth in both membership and influence. The association now has more than 88,000 members, and its advocacy efforts on behalf of the profession continue to help elevate veterinarians and their interests to a new level of national and international prominence.
"I wanted to make a difference for the profession, because I'm passionate about veterinary medicine," he said. "In my previous career, I felt I was able to make a difference in American agriculture, and this was an opportunity to make a difference in the veterinary profession. Together, we have faced a lot of challenges during what appears to be an ongoing period of transformational change for the profession. The need for a strong, national, umbrella organization is more important than ever, and I believe I will be leaving the AVMA well-positioned to serve in that role as the leading advocate for veterinary medicine."
Under the guidance of its Board of Directors, the AVMA is implementing a new strategic operating plan that is the result of an unprecedented level of input from its members that helped the association focus its efforts on what matters most to veterinarians across every professional discipline.
"We have identified what is most important to our members and what the AVMA can and must do to meet their needs and expectations," DeHaven said. "They have told us that advocacy, valuable products and services, high standards of veterinary medical education and developing leaders are critically important to them and what they expect from their association. I believe we are well-positioned to deliver going forward."
Said Dr. Joe Kinnarney, AVMA President, "On behalf of the entire membership, I would like to thank Dr. De Haven for his dedication to the AVMA and bringing us to the next level. The result of his leadership for the past eight years has been a stronger, more member-focused AVMA."
DeHaven said the future of the AVMA and the veterinary profession is firmly grounded through those that share a passion for the work they do.
"I've had the opportunity to interact with a dedicated cadre of volunteer leaders and staff, and I am inspired by many of our students and recent graduates. I am very encouraged about the future of our profession," he said. "I am extremely confident that we have put in place an infrastructure that will serve AVMA and the profession very well, and will help provide our members what they need and expect from us"
DeHaven and his wife, Nancy, have two children and four grandchildren. They plan on spending as much time as possible visiting and enjoying time with family.
"The Board of Directors respectfully acknowledges Dr. DeHaven's announcement of retirement and is grateful for the many years of dedicated service that he has brought to the AVMA," said AVMA Board Chair Dr. John de Jong. "Ron's retirement creates an opportunity for the Board to select a new CEO to continue the excellent work that he has started. We wish Ron and Nancy many years of health and happiness in the years ahead."
# # #
The AVMA, founded in 1863, is one of the oldest and largest veterinary medical organizations in the world, with more than 88,000 member veterinarians worldwide engaged in a wide variety of professional activities and dedicated to the art and science of veterinary medicine.