Credentialed Veterinary technicians have always been essential components of the veterinary health care team, but this year, in the midst of a global pandemic, their vital role has never been clearer. During National Veterinary Technician Week (October 11-17), the American Veterinary Medical Association (AVMA) wants to recognize and honor the integral role that credentialed veterinary technicians play on the veterinary medical team—every day, every year.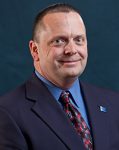 AVMA President Dr. Douglas Kratt, a small-animal veterinarian practicing in LaCrosse, Wisconsin, credits his clinic's veterinary technicians with leading the charge in adapting to the new realities created by the COVID-19 pandemic.
"From day one, our technicians were instrumental in helping to establish our new protocols for patient drop off, client interactions and staff safety measures," said Dr. Kratt. "Most importantly, they're the ones who are putting those protocols into action and making sure they work, and that we're all adhering to them. Their selfless dedication in finding new and creative ways to safely continue treating animals in a new and scary situation has truly been inspirational."
Credentialed veterinary technicians receive advanced education and credentialing that ensure they are up-to-date on the latest medical advances and are equipped to give their animal patients—of all species—the best medical care possible. They work closely with clients, patients, practice managers, veterinary assistants and veterinarians to help provide a level of care and comfort veterinarians wouldn't be able to accomplish without their help. While challenging enough in normal circumstances, their skills have been put to the test during the pandemic.
As a veterinary technician at the Center for Avian and Exotic Medicine in New York City, Lorelei D'Avolio, LVT, VTS (Exotics), CVPM, found herself at the epicenter of the U.S. outbreak earlier this year.
"It was incredibly difficult," D'Avolio said. "The challenges seemed insurmountable: The staff was terrified about coming to work and clients were terrified of leaving their homes to get medical care for their pets. But we decided that our work was too important to just close, so we took things day by day and developed a way to continue operating as safely as possible and help our clients access the care they needed for their pets."
D'Avolio and her fellow staff developed cleaning protocols, limited staff interaction, began providing curbside care and rolled out expanded telemedicine services. Staff that took public transportation to work started carpooling, riding bicycles and traveling at non-peak hours to limit person-to-person contact.
"We helped each other through COVID scares and slowly watched as both New York City and our business recovered," D'Avolio said. "While we are still practicing most of these safety protocols and know things will probably never be the same, I am proud to say that none of our 20-person staff has been infected, and August was our busiest month since we opened in 2004."
Bridget Sparling, a certified veterinary technician with Blue Pearl Veterinary Hospital in New Jersey, shared a similar experience in confronting and adapting in order to provide care during the many phases of the current pandemic.
"When the coronavirus pandemic first began, everything was really scary," Sparling said. "There were so many unknowns. We didn't know how long we would be in operation if one of our employees got sick, we didn't know if we would get sick from our coworkers and we didn't know if pets could transmit the virus."
Sparling and her coworkers started providing curbside service about two weeks into the pandemic and haven't stopped since. They also established protocols for service that allowed them to conduct business virtually or over the phone to maintain social distancing requirements with clients. These protocols also included PPE requirements for staff, a system to screen clients for potential exposure and measures to identify and handle patients of high-risk clients before bringing them in to the treatment area to protect themselves from potential COVID exposure.
"Pets still get sick," Sparling said. "They are still the priorities in many pet owners' lives. And we are essential and need to be there for them when no one else is."
First celebrated in 1993, National Veterinary Technician Week takes place in the third week of October each year. To help celebrate veterinary technicians, the AVMA has developed free social media images that are available to download from the AVMA's website. Veterinarians can use the AVMA's veterinary technicians brochure in their hospitals or at community events to educate people about the important work of veterinary technicians, and AVMA's new Veterinary Technician Utilization resources can help clinics make full use of veterinary technicians to boost practice operations and wellbeing. Finally, the National Association of Veterinary Technicians in America (NAVTA) has a National Veterinary Technician Week kit to help focus favorable attention on the profession through a variety of activities.
Editor's Note: NAVTA, the first organizers of National Veterinary Technician Week, was the first veterinary organization to join Goodnewsforpets.com in 2000. Read the October 1, 2000 post below: