During National Veterinary Technician Week, October 15-21, the American Veterinary Medical Association (AVMA) is celebrating the invaluable contributions that veterinary technicians provide for the health and welfare of animals; and sharing resources with veterinarians to make the most of these integral members of the veterinary health care team.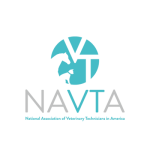 This year's National Veterinary Technician Week theme is "Pearls of Wisdom," which refers to the traditional 30-year wedding anniversary gift of pearls to commemorate the 30th anniversary of this observance of National Veterinary Technician Week in the United States.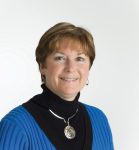 "As we celebrate National Veterinary Technician Week, it's important to recognize the invaluable contributions that veterinary technicians make to the field of veterinary medicine," said Dr. Rena Carlson, president of the AVMA. "These dedicated professionals are the backbone of our veterinary health care teams, providing compassionate care and technical skills that are second to none. The AVMA is committed to supporting veterinary technicians through educational initiatives, advocacy, and resources that empower them to excel in their roles. Their work not only enhances the well-being of animals but also enriches our communities and advances the veterinary profession."
"Looking back 30 years, National Veterinary Technician Week was one of the first times a national spotlight was focused on our profession," said NAVTA President Jamie Raushcer, LVT. "Educating the public – and educating our veterinary colleagues – about who we are and what we do is even more important today than it was 30 years ago. Our 'Pearls of Wisdom' are intended to inspire all veterinary technicians to continue their great work, as well as to encourage those considering this profession to jump in with both feet."
To mark the 30th anniversary of National Veterinary Technician Week, the AVMA is partnering with Covetrus and MentorVet to offer mentoring scholarships for 35 veterinary technicians through MentorVet Tech, providing them with an array of additional online learning and mentoring opportunities.
In addition to celebrating National Veterinary Technician Week, the AVMA supports the essential work of veterinary technicians in many ways. The AVMA has a close partnership with NAVTA, working together on initiatives such as NAVTA's title protection initiatives to ensure the title of veterinary technician is used consistently and correctly and encouraging AVMA members to support veterinary technicians' ability to join NAVTA and receive the many benefits they provide.
The AVMA Committee on Veterinary Technician Education and Activities (CVTEA) leads the accreditation of educational programming in veterinary technology, ensuring that veterinary technicians receive a proper education as they prepare to fulfill their vital roles. There are currently more than 200 veterinary technician programs in the United States accredited by the AVMA's CVTEA, which graduate about 5,500 veterinary technicians a year.
The AVMA recently created the Committee on Advancing Veterinary Technicians and Technologists (CAVTT). This committee is charged with creating resources to ensure that veterinary technicians are able to fully utilize their education and skills in all types of veterinary practices and to support and advance the veterinary technology profession generally.
The AVMA also provides continuing education for veterinary technicians and veterinary technician students at the annual AVMA Convention, focusing on both professional and personal growth, and offers special events geared toward veterinary technicians.
Leveraging Veterinary technicians to the top of their degree
The AVMA promotes leveraging credentialed veterinary technicians to improve productivity and staff satisfaction by enhancing how their skills are employed, particularly in situations when veterinary practices are experiencing operational capacity challenges.
As research from the AVMA has shown, there is a correlation between veterinary technicians' job satisfaction and the application of the skills and knowledge acquired in their education. Other AVMA research from annual practice surveys has shown a clear link between increased incorporation of credentialed veterinary technicians and increased revenue.
The AVMA funded a Task Force and Working Group on Veterinary Technician Utilization over the last three years. Recommendations produced by the Task Force serve as the basis for ongoing research directed by the Working Group to identify the barriers to appropriate participation and the development of evidence-based solutions.
The AVMA has also published many articles promoting the economic benefits of appropriate collaboration among team members and is currently collaborating with NAVTA to develop resources and tools for veterinarians and veterinary technicians to identify obstacles and provide pathways to support effective collaboration within the practice.
The AVMA has developed an on-demand CE course titled, "How well do you utilize veterinary technicians," designed to help veterinarians discover how to fully leverage veterinary technicians and their many skills and explore how their practices measure up against other practices and current standards.
First celebrated in 1993, National Veterinary Technician Week takes place in the third week of October each year. To help celebrate veterinary technicians, the AVMA has developed free social media images that are available to download from the AVMA's website. Veterinarians can use the AVMA's veterinary technicians brochure in their practices, hospitals, or at community events to educate people about the important work of veterinary technicians, and AVMA's Veterinary Technician Utilization resources can help clinics make full use of veterinary technicians to boost practice operations and wellbeing. Empowering veterinary technicians to identify challenges within a practice can give them an opportunity to help design solutions. Finally, NAVTA has a National Veterinary Technician Week kit to help focus favorable attention on the profession through a variety of activities.
"Effective empowerment of veterinary technicians, veterinarian technologists, and veterinary technician specialists enables them to fully leverage their education and training to maximize practice efficiency, job satisfaction, and wellbeing for every member of the veterinary health care team," said Dr. Carlson. "As we recognize the 30th anniversary of National Veterinary Technician Week, we encourage everyone to celebrate these professionals and the expertise and 'pearls of wisdom' they provide pet owners, their colleagues, and the profession."