Arnold Plotnick MS, DVM, ACVIM, has spent his career taking care of felines.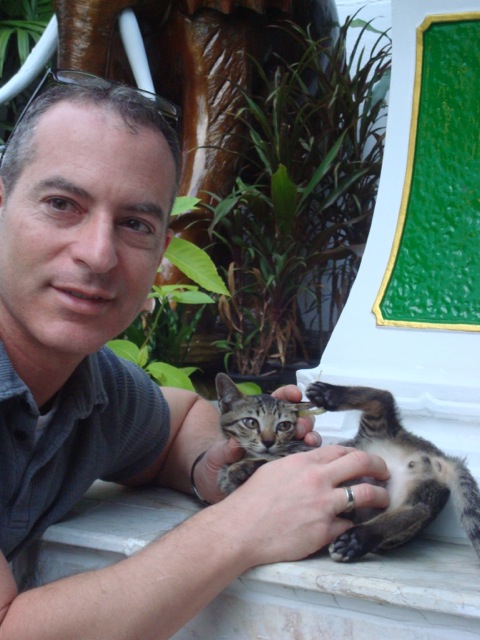 He is a graduate of the University of Florida College of Veterinary Medicine. He achieved board certification in small animal internal medicine in 1997. He is the founder of Manhattan Cat Specialists, a feline-exclusive veterinary facility on Manhattan's upper west side.
In addition to looking after his feline patients, Dr. Plotnick spends much of his time writing. He is a columnist for Catster magazine, and a regular contributor to Catnip newsletter. Dr. Plotnick enjoys traveling the world whenever possible, documenting his encounters with any street cats that cross his path in his blog, Cat Man Do. He lives in New York City with his two cats, Mittens and Glitter.
Connect with Dr. Plotnick