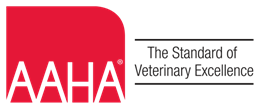 April 3, 2016
CONTACT:
Kate Wessels
Senior Communications Manager
720-963-4479
kate.wessels@aaha.org
AAHA Welcomes Three New Officers and Two New Directors to AAHA Board of Directors in 2016
AUSTIN, Texas — The American Animal Hospital Association (AAHA) is welcoming an experienced and dedicated team of eight leaders to the helm in 2016.
AAHA welcomed three new officers and two new directors to the AAHA Board of Directors at its annual meeting during the 2016 AAHA Yearly Conference in Austin, Texas.
The new officers and new directors on the 2016-2017 AAHA Board of Directors include:
Nancy Soares, VMD, is AAHA's 2016-2017 president. She earned her VMD from the University of Pennsylvania in 2002, and her bachelor's degree from Temple University in 1987. In 2007, after working as an associate veterinarian for five years, Soares established her own practice, Macungie Animal Hospital, where she serves as owner and medical director. Her practice became AAHA accredited in 2008, took home the AAHA-Accredited Practice of the Year Award in 2013, and has grown to include five full-time veterinarians. Macungie Animal Hospital consistently gives back to the community by offering an educational lecture series, youth activities, shadowing opportunities for those interested in animal medicine, and pro bono health care for special needs cases. Soares has been published in the Journal of the American Veterinary Medical Association (JAVMA), and has served as a lecturer for multiple veterinary conferences.
Mark McConnell, BVMS, MRCVS, is the Association's new president-elect. A graduate of the School of Veterinary Medicine at the University of Glasgow in Glasgow, Scotland, he earned his BVMS in 1992 and began his veterinary career at a mixed animal practice in California. Since 2006, McConnell has served as co-owner of The Emergency Veterinary Hospital in Springfield, Ore., an AAHA-accredited, 24-hour referral facility in which he is a practicing clinician and is involved in all aspects of management. McConnell is active in the veterinary community; in addition to serving as a governor-appointed member and past chair of the Oregon Veterinary Medical Examining Board (OVMEB), he currently serves on the Program for the Assessment of Veterinary Education Equivalence (PAVE) and the Registry of Approved Continuing Education (RACE) committees for the American Association of Veterinary State Boards (AAVSB). In his home town of Eugene, Ore., he volunteers for Pro-Bone-O, a nonprofit veterinary clinic that helps the homeless care for their pets, and is often found training for various endurance races.
Darren Taul, DVM, joins the AAHA Board of Directors as vice president. A Kentucky native, he earned his bachelor's degree in animal science from Western Kentucky University in 1992, followed by his DVM from Auburn University College of Veterinary Medicine in 1996. After graduation, Taul moved back to Kentucky, where he worked as an associate veterinarian before opening Lancaster Veterinary Hospital in 1999.  He obtained his accreditation in 2012 and is a current member of AAHA's North American Business Association (NABA). In addition to his involvement with the AAHA Board of Directors, Taul currently serves on the Association's Membership Audit and Control Committee (MACC) and acts as the board liaison for the Online Accreditation Engagement Committee (OAEC). He has facilitated the AAHA Adventure Series Pack Trip and has lectured on the Association's behalf. In his local community, Taul serves on the Heritage Hospice Board of Directors, Farmers National Bank Community Board, and K HELPS Medical Reserve Corp as an emergency respondent.
P. Adam Hechko, DVM, is a new director on the AAHA board. A proud graduate of The Ohio State University College of Veterinary Medicine and an avid Buckeye fan, Hechko earned his DVM in 2006 following the completion of his undergraduate degree from the University of Findlay in 2002. Since 2006, Hechko has served as owner and medical director for North Royalton Animal Hospital, a four-doctor small animal practice which includes a pet resort, daycare, and grooming in North Royalton, Ohio. Accredited in 2012 and named the AAHA-Accredited Practice of the Year in 2015, the hospital hosts several community events each year, including a pet carnival fundraiser, Christmas open house, and Easter bone hunt. Each year, the practice also adopts a family in need for the holidays and offers regular pet bereavement support groups and pet CPR and first aid classes.
Caroline West Lubeck, DVM, is welcomed by AAHA's board as a new director. Lubeck earned her DVM from the Colorado State University College of Veterinary Medicine and Biomedical Sciences in 2014, and her bachelor's degree from Pacific Lutheran University in 2008. A leader in the CSU Professional Veterinary Medical Program, Lubeck served AAHA's student organization from 2010 to 2014, helping to increase student involvement and transition the AAHA Career Development Program to an online resource for veterinary students. During breaks from veterinary school, she worked as a veterinary and surgery technician in Billings, Mont., before moving into her current position at Cottage Lake Veterinary Hospital in Woodinville, Wash.
Several 2015 AAHA directors will be returning in 2016 as well.
2016-2017 AAHA Board of Directors
Nancy Soares, VMD                                  President
Mark McConnell, BVMS, MRCVS         President-Elect
Darren Taul, DVM                                    Vice President
Hilary Mellor, DVM                                  Secretary/Treasurer
Tracey Jensen, DVM, DABVP, CVA      Immediate Past President
P. Adam Hechko, DVM                            Director
Caroline West Lubeck, DVM                   Director
Pamela Nichols, DVM                               Director
The 2017 AAHA Yearly Conference will be held in Nashville, Tenn. It will be the second time AAHA has hosted its conference in Nashville. Record attendance is anticipated.
For more information about AAHA, visit aaha.org.
Read or link to this news on the AAHA website.
###
The American Animal Hospital Association is the only organization that accredits companion animal practices throughout the United States and Canada according to high standards of veterinary care. AAHA-accredited hospitals are recognized among the finest in the industry, and are consistently at the forefront of advanced veterinary medicine. Pet owners look for AAHA-accredited hospitals because they value their pet's health and trust the consistent, expert care provided by the entire health care team.