The American Animal Hospital Association is welcoming a strong team of passionate leaders to lead the organization in 2017.
Four new officers joined the AAHA Board of Directors at its annual meeting during the 2017 AAHA Yearly Conference in Nashville, Tennessee.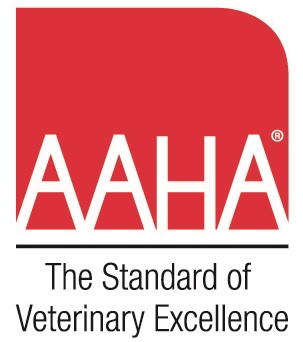 The new officers and new directors on the 2017-2018 AAHA Board of Directors include:
Mark McConnell, BVMS, MRCVS, is AAHA's 2017-2018 president. A graduate of the School of Veterinary Medicine at the University of Glasgow in Glasgow, Scotland, he earned his BVMS in 1992 and began his veterinary career at a mixed animal practice in California. In 2006, McConnell joined The Emergency Veterinary Hospital in Springfield, Oregon, an AAHA-accredited, 24-hour referral facility, where he currently serves as an owner, practicing clinician, and manager. In addition to serving as a governor-appointed member and past chair of the Oregon Veterinary Medical Examining Board (OVMEB), he currently serves on two committees for the American Association of Veterinary State Boards (AAVSB). He is also active in promoting the benefits of joining organizational veterinary medicine to both veterinary and veterinary technician students. In their home town of Eugene, Oregon, he and his wife, Mary Beth, are avid outdoor enthusiasts and weekend warriors who can be found training for various endurance races.
Darren Taul, DVM, is the association's new president-elect. A Kentucky native, Taul earned his bachelor's degree in animal science from Western Kentucky University in 1992, followed by his DVM from Auburn University College of Veterinary Medicine in 1996. After graduation, Taul moved back to Kentucky, where he worked as an associate veterinarian before opening Lancaster Veterinary Hospital in 1999 and pursuing accreditation in 2012. Taul currently serves as the board liaison for the AAHA Membership Audit and Control Committee (MACC) and is a current member of the AAHA-Accredited Veterinary Management Groups (VMG). He also facilitates the AAHA Adventure Series Pack Trips and has lectured on the association's behalf. In addition, Taul provides consulting for veterinary hospitals. In his local community, he is the chair of the Heritage Hospice Board of Directors, a member of the Farmers National Bank Community Board, and serves KHELPS Medical Reserve Corp as an emergency respondent. In his spare time, he enjoys spending time with family, traveling, hiking, playing golf, and virtually anything involving the outdoors. 
Guylaine Charette, DMV, joins the AAHA Board of Directors as vice president. After receiving her DMV from the Universitè de Montrèal in 1984, Charette joined 2016 AAHA-Accredited Practice of the Year, Pembroke Animal Hospital in Pembroke, Ontario, Canada, where she still practices as an owner. Charette is also the co-owner of Veterinary Referral Cremation Services, which was founded as part of Pembroke Animal Hospital in 1993. In addition to serving as a mentor for the AAHA-Accredited Veterinary Management Groups (VMG), she volunteers with the Ontario Society for the Prevention of Cruelty to Animals (OSPCA)—including providing professional services, participating in fundraising activities, and assisting with suspected abuse cases—and The Lucky Project, where she assists in the medical care of feral cats in her community.
Dermot Jevens, MVB, DACVS, is the new secretary/treasurer on the AAHA board. A 1987 graduate of University College Dublin in Ireland, Jevens completed a small animal rotating internship at North Carolina State University in 1988, followed by a surgical residency at Michigan State University in 1991. He became a diplomate of the American College of Veterinary Surgeons (ACVS) in 1994. Jevens practiced in Connecticut and Pennsylvania before moving to South Carolina in 1997 to found Upstate Veterinary Specialists—a multispecialty practice with locations in Greenville, South Carolina, and Asheville, North Carolina—where he currently serves as hospital director. Upstate Veterinary Specialists has been the recipient of multiple hospital design awards and was named the AAHA-Accredited Referral Practice of the Year in 2011. Jevens has served on the board of the South Carolina Association of Veterinarians and as a member of the AAHA Referral and Specialty Practice Task Force.
Several 2016 AAHA directors will be returning in 2017 as well.
2017-2018 AAHA Board of Directors
Mark McConnell, BVMS, MRCVS       President
Darren Taul, DVM                                  President-Elect
Guylaine Charette, DVM                       Vice President
Dermot Jevens, MVB, DACVS             Secretary/Treasurer
Nancy Soares, VMD                               Immediate Past President
Adam Hechko, DVM                              Director
Caroline Lubeck, DVM                          Director
Pamela Nichols, DVM                           Director
The next AAHA conference will be held in Denver in September 13-16, 2018. Connexity will be a targeted, intimate conference for AAHA-accredited members with a focus on transformational learning techniques. Registration will open for accredited members summer 2017.
For conference information and information about AAHA, visit aaha.org.
Source AAHA website