MAY  11, 2019 UPDATE: COMING SOON!

Part Two of this interview will delve deeper into a heartworm-centric interview reflecting not only the years Dr. Nelson and I have worked together, but the importance of a topic he knows so well, and I think our community wants to hear more about. – Lea-Ann Germinder, Editor and Publisher
Who says all good things must come to an end? C. Thomas Nelson, DVM an American Heartworm Society past president, research chair, community volunteer, outdoorsman, cyclist and former client has been named the final #Germinder20 #PowerofPink Honoree. He has designated his Honoree donation to the Northeast Alabama Bicycle Association (NEABA) Building Fund. He stays active, he has a curious mind, is a voracious reader, writer, an engaging lecturer, a person with a can-do attitude. He doesn't ask why, it's more like, why not?
Due to the technical nature of his background and the upcoming American Heartworm Triennial Symposium, this final interview will be conducted in two parts. Part One below takes a look at his background, his success as a leader in veterinary medicine, the relationship with Germinder + Associates, his designated Honoree donation and a bit about heartworm.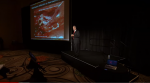 We've worked with you for several years, but we haven't heard the story yet about how you became a veterinarian. Many veterinarians have made that career choice at a very young age. Was that you?
No, I came to veterinary medicine a bit later than that. As a young child, I was always good with animals and people would say, "Oh, you ought to be a vet." I did ride horses and I was good at it. But I grew up wanting to be an engineer, so I'd say, "No, I'm going to be an engineer." I was so mechanically oriented that I rebuilt a small block lawn mower engine when I was ten. I broke it apart, replaced the broken crankshaft, and put it back together.
My senior year in high school I had an advanced Biology class and I became interested in what makes us tick. Engineering and the physical sciences are pretty much an exact science, but life is a mystery.
I went to Texas A&M with the dream of becoming a marine biologist – the next Jacques Cousteau! Once I got there I realized I was going to spend a lot of years looking at microflora in six inches of water and that's wasn't what I had in mind as an eighteen-year-old. I was planning to go to graduate school and still trying to decide what I was going to do with my degree.
Is that when you decided to become a vet?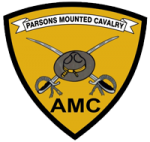 Not exactly – a sick horse helped me change my mind. While I was at Texas A&M studying Marine Biology, I had also joined the Texas A&M Corps of Cadets, a leadership training program. I was in a group of 30 students in the class of 1974 who revived the Parsons Mounted Calvary, a horse combat unit that had been disbanded since 1943. We all learned to ride English jumping saddles riding in formation. We rode every single day.
My horse Pax got very sick over Christmas and wound up in the veterinary school for almost six weeks. I was out there a lot, and after seeing the challenges especially in equine medicine, I decided in the Spring semester of my senior year to apply to veterinary school.
How did you make the curriculum changes to apply to veterinary school?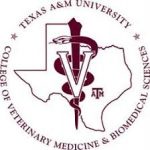 A lot of the classes I was taking for graduate school were organic chemistry and chemistry and biology classes that were a little higher level than what was required but my grades were not really competitive. So I applied and I didn't get in. I went and talked to them and they said, "Listen, your grades just aren't competitive. You probably need to get another 45 to 60 hours of really high grades to prove you can do this. So I went back and I did some graduate classes in neurophysiology and got three semesters of very high grades and on the third application I got in.
When did you make the transition from equine work to companion animal practice?
After I graduated, my goal was to practice equine medicine for a couple years and go back and do a residency. At that point in time I'd been in school for nine years. I went to Beaumont, Texas and joined a practice that was a mixed practice. Probably 60 percent of what I did was Equine. After two years I went to an orthopedic continuing education course in Switzerland. One of my mentors from Texas A&M originally came from Switzerland.
I presented a case that I had worked on and got invited to interview at the veterinary schools at Colorado State, Ohio State and the University of Pennsylvania and interviewed at those places. One of the researchers at the meeting was leaving University of Pennsylvania and going to Tufts University Veterinary School. They offered for me to be the first resident of that new program up there.
My dad was ill at the time, and I ended up not going to any of the schools because of his health. Half-way through what would have been my first year of residency, he did pass away. In the mid-80s, the oil market crashed and the equine practice work went away and was replaced with exotics work.
Over time, I was doing a lot of surgery, but the practice became more and more small animal. I found it was much easier to fix dog knees than horse knees. So that's how I became a companion animal vet.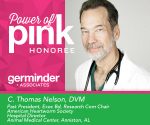 Is that how you got so involved in general surgeries? You obviously enjoy that aspect of veterinary medicine.
The surgical part of it goes back to my wanting to be an engineer. When I went to vet school my goal was to do surgery. That's why I wanted to do a surgical residency — my residency was going to be in equine surgery and equine orthopedics.
I've always been able to fix something that was broken, and surgery is a way to do that. A lot of times there's not a whole lot of difference between a mechanic and a surgeon. You see something that's broken and you fix it. It also has to do with spatial concept, your ability to see things.
How was your experience as a veterinary student and a young vet out of school different than it is today?
When I was in veterinary school, we had elective classes where you would get hands-on experience in small orthopedics and large orthopedics. We also had neurosurgery electives, so we had so much more hands-on experience doing those than students do now.
Once I got out and practiced, I was in a town where there were no boarded surgeons and no one to refer to, so I started doing a lot more of them. That was a big part of my training — either you did the surgical procedure or the animal was euthanized. When I ended up not doing the residency, I was already doing a lot of surgeries.
You have a great passion and volunteer commitment to the American Heartworm Society (AHS). How did you get involved with the AHS?
I started practice on the Gulf Coast of Texas where you still see massive heartworm disease. We were doing a lot of heartworm cases. The veterinarian I went to work for was a charter member of the American Heartworm Society and Jesse Henderson was another veterinarian from our area who was one of the first board members. That's not how I got directly involved, but I was certainly aware of the organization.
We were seeing serious heartworm disease — caval syndrome, there's even a renal caval syndrome where the worms are way down in the inferior vena cavae of the dog. That's sometimes hard to reach through the jugular approach. I was actually trying to work on a way to approach the inferior vena cavae through an abdominal approach, which required a general anesthetic. Of course with the anesthetics, the patients couldn't survive.
I was treating heartworm in dogs and hearing commercials about heartworm in cats and I'd never seen one. I thought the company was using scare tactics to make pet owners buy a product that wasn't needed.
So, I started a necropsy survey. I wanted to find out about heartworm in cats. I said, "Well if we're going to do this let's find out if Leukemia or AIDS is associated with it," — which it wasn't.
I also said, "Let's look at these antibody tests," so I talked to Heska about running tests. I'd also contacted IDEXX about leukemia and FIV test kits. Through the grapevine, my study got back to Dr. David Knight who was the chair of the 1998 American Heartworm Society Triennial Symposium.
He called me up one afternoon asking me about this study I was doing. I told him I started out trying to prove that something didn't exist and it turned it was just the opposite. Then he asked me what I was going to do with the information. I said, "I don't know, I'll probably post it on Veterinary Information Network (VIN)." That's why he invited me to submit to present at the AHS Symposium. That's how it started.
The study was the first time it was reported that the antibody test for heartworm was not as accurate as originally reported. IDEXX invited me to sit on a round table looking at testing in cats. In 2001 I was asked to serve on the AHS board, and then in 2004 I was elected president.
We worked together when you were president of the American Heartworm Society. It was a transformational time. What was your biggest accomplishment?
The biggest transformation was to go from triennial to annual funding so we could make more of an impact with both veterinarians and the public. Every three years the Society would seek funding from sponsors for the Triennial Symposium and if we had money left over we would operate on that for the next three years. There was not a lot of continuous activity.
When I took over as president, I approached the sponsors about going to yearly funding so we could have a Triennial Symposium but also get information out there on a more timely basis. We brought forth the gold, silver and bronze level sponsors and the ability to do special projects.
The first company I really pushed and kept going after to do that was Zoetis (then Pfizer Animal Health) because of my interest in feline heartworm disease and the lack of knowledge about it. I had been going out and giving talks about it but there was still little recognition of the problem.
How did the KNOW Heartworms campaign originally come about?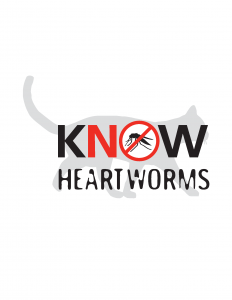 There were several reasons it worked. First and foremost there was underlying research that needed to get out, a good public education message, and cooperation among all the organizations.
I had done an educational talk with Dr. Byron Blagburn in Park City, Utah that was very well accepted and we went over in time. Three weeks later they gave us more time. It was at that meeting when I talked to the product manager for Revolution about it and he said, "Well you know, we really, really need to get the feline practitioners involved."
That's when I called you up from that meeting, because you worked for the Heartworm Society but I also knew you had worked with the American Association of Feline Practitioners. I said, "Here's the thing, you've got three weeks, put a proposal together that all three organizations can approve." That was in September. Then in October all three organizations approved it and we started production. We launched the campaign in January and it was phenomenal.
What do you feel the KNOW Heartworms campaign achieved?
It brought a good sense of awareness of the damage even juvenile worms can do in a cat that does not have the adult worm. At least people know that now. It made it more recognizable and at least is now being considered.
We were honored to have your confidence, the confidence of all the partners, and to make a difference. Are there other organizations that did special projects with AHS and Germinder + Associates you wanted to mention?
Pfizer Animal Health was the first company to step up under the new sponsorship program and do a significant campaign, but Merial had been a longtime sponsor and also later did many special projects. Fort Dodge Animal Health had already been funding significant public relations programs and you were working with Fort Dodge and AHS at the time.
When I took over as president and wanted to extend this, that's about the same time in 2004 ProHeart was voluntarily recalled and Fort Dodge increased their funding to communicate with veterinarians.
The yearly funding from all the companies allowed us to do even more projects on a timely basis and that has continued. That's what I'm most proud of. We were able to get the funds to get out there and bring more information to veterinarians and more awareness to the public about the need for heartworm prevention.
Are feline heartworms still being under-diagnosed then? What can we do about it?
Yes, they are unfortunately being under-diagnosed. What can we do about it is continue to talk about it and get information out there in the veterinary profession and to the public.
I'm working on a study right now finding that even though we necropsied 50 cats and found adult worms in three, at least 20 percent of those cats have lung lesions consistent with heartworm infections.
Even though you may not see it, may not have diagnosed it, feline heartworm is there. These are things you can prevent.
What can you tell us about how dog and cat owners are doing in your practice in terms of complying with heartworm preventative?
Dog owners understand heartworm. It's been ingrained in them. That said, compliance is still an issue. One of my own dogs got heartworm when I went and switched from the daily product to the monthly product. I used to give it every day when I fed the dog and I forgot to give it to my dog. Compliance is a major issue with medications, period.
Cats are a different story. I have cat people and cat owners. There's a difference. Cat people know about cats. They understand cats and they know about their cat's reactions to drugs, vaccines and toxins. Cat owners? It's just a cat. They may not get anything.
We have six exam rooms. There's one that's a dedicated cat room and a second that's kind of an overflow cat room. I've got some of my new heartworm posters in there. When I talk to them, I say, "You know that cats don't have to get adult worms to have disease. In fact, most of the cats we diagnose with feline asthma are from heartworm larva that are dying. I can get a cat person's cat on prevention in five minutes.
The staff is very good at getting cats on prevention now. What's made the difference is they went from being told that cats get heartworms and then they saw me pull a heartworm out of a cat for this study I'm conducting and now they KNOW heartworms exist in cats.
You've been involved educating the public about veterinary medicine well before these projects — since you chaired public outreach for the Southeast Texas Veterinary Medical Association. You've made dozens of TV and radio appearances and in fact had your own radio show. Why do you think it's so important for veterinarians to continue to educate the public directly about veterinary medicine?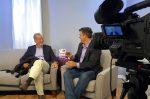 The veterinary profession in general needs to get the information out there. There's so much misinformation and it's a great opportunity to correct it. You can't buy that kind of publicity. If you are in practice, if you are busy, if the media calls and wants to do a media segment, you've got to do it. You make time for it.
I even wrote a chapter for a manual for local VMAs about the importance of public relations, how the media works, how to be aware of deadlines and respond to the media. You get one shot and you take it, because if you don't, the media moves on to the next person. They're going to go to them next time. You won't get another chance.
I had an opportunity once that a reporter saw a story about how much money was being spent on animals and how it had increased so much. It was clear he wanted to do a follow-up negative story. I said, "Sure, I'll do it, but I'm not going to do it on the phone You come out to the clinic, we'll sit and we'll talk."
They came out to the practice and saw how many high tech procedures were going on. I said, "Yes, we can do more in veterinary medicine now. Basically, if anything matters to a person it's their animals. So much of this research was done on animals in the first place. Our philosophy here is, if you've got the time and the money we can fix it."
The next week I had this guy bring in a 45-year-old Parrot, and a 15-year- old hyperthyroid cat, because he wanted to do everything possible. We were able to extend the lives of both pets and the owner became a loyal client.
He wanted that higher-level end medicine. So often people haven't seen what is actually going on in a clinic and that gives you the opportunity to get the right information out there.
What can you tell us about the Northeast Alabama Bicycle Association (NEABA) Building Fund to which you have designated your honorary donation?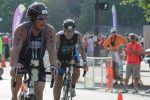 The donation is specifically going towards the Northeast Alabama Bicycle Association (NEABA) Building Fund, a 501c3 fund for the renovation of a building that is part of an economic development engine for the region in which I practice veterinary medicine and where we live.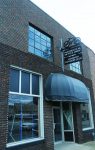 We are renovating a building right in the center of downtown Anniston, Alabama that will be used to conduct workshops for cycling events and running and storing our equipment. It will be the headquarters for the NEABA local bike club and the local runners club is going to share it with us. It will give us a physical presence we haven't had.
The building itself is 6,400 square feet and was built in 1910. It had no electrical and no plumbing but the roof had been repaired. There were rotten floors and 54 joists we had to repair. We built bathrooms, put in HVAC, you name it. We're hoping to have an open house the end of March.
The exciting part of this project for our region is that it has both economic and health benefits. We're blessed right here at the end of the Appalachian chain with mountainous terrain and two wilderness areas. We've got 35 miles of mountain bike trails. But, industry has left the area so we are looking to bring more ecotourism to the region. We have people ride and enjoy riding, but by putting on large cycling and running events you bring more people and tourism dollars into the area.
We're using cycling as an economic benefit and also for a health benefit because when you start looking at obesity rates, the Deep South including Alabama where Aniston is located, has a lot of obesity issues. Cycling is something you can do for long periods of time and as a lifelong sport.

One event we put on is the Cheaha Challenge, a qualifier for the World Grand Fondo Championship. Our ride has been one of the only qualifiers in the United States for the past couple years. We are also a chapter of the International Mountain Bike Association. I started a three-day mountain bike festival called the Cold Water Mountain FatTire Fest. We also have hosted the Road Runners Club of America National 5 K Championship four times in the last decade.There's also a rails-to-trails bicycle path that goes from Anniston all the way to Atlanta which is the longest paved bicycle path in the USA..
We've got about a $2 million a year economic impact with cycling events in the area through NEABA. We're not only really looking forward to finishing the building but looking forward to seeing the longterm benefits to the community.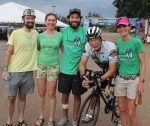 What aspect do you like the most about volunteerism?
It's like the old adage; you get back so much more than you give in so many ways. Yes, it takes time, but if you can make a difference in your community and in your profession, you need to try. That's what I like about it. Seeing a need, having an idea, proposing it, and running with it to try to make a difference.
Are there words of advice you want to give as a community volunteer?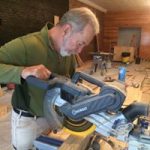 If you have an idea, run with it, be willing to lead it and spearhead it. When I was back in Texas and our church was looking for something to bring us together for the 40th anniversary, I convinced them to build a Habitat for Humanity house. I led the project which raised the funds to build the house, organized the volunteers for construction and coordinated any special contractors required for plumbing, electrical and HVAC. When I was on the Chamber of Commerce board, I put together a Chamber team to participate in Keep Beaumont Beautiful's Spring Sweep. We tackled an overgrown block that was being overrun by drug dealers. We cleared overgrown shrubs, trees and other vegetation and turned a drug haven into an area for neighborhood kids to have pick up ball games. Next thing I knew, I'm on the Clean Community Commission and then, I'm Chairman of that Commission. It just seems to work that way, but you end up really having an impact, and it goes back to that adage – you get back more than you give.
Is there anything else you would like to add?
I want to thank you for this particular donation. It's going towards light fixtures. We've raised donations and grant monies, but every little bit helps and this is personally meaningful to me. While I donate so much of my time to the American Heartworm Society, it's important for us veterinarians to have outside interests. This is something that provides health benefits to the Aniston community and helps the region economically, so thank you.