Diabetes management can be overwhelming and time-consuming for both pet owners and practitioners. To help with this challenge, the American Animal Hospital Association (AAHA) is pleased to release its newly revised Diabetes Management Guidelines.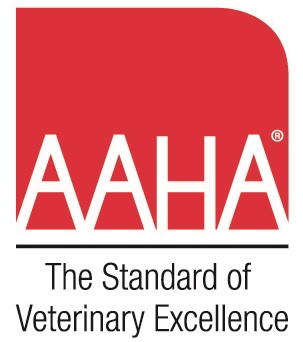 Created with an additional focus on empowering veterinary technicians to be a primary source of education and support for owners of diabetic pets, the 2018 AAHA Diabetes Management Guidelines for Dogs and Cats offer important updates to AAHA's 2010 guidelines.
Brand-new online tools and educational resources for pet owners and veterinary teams include quick-reference algorithms on diabetes monitoring and troubleshooting; new information on insulin formulations and recommendations for their use; thorough discharge and home monitoring diary templates; how-to videos on insulin administration, capillary blood sampling, and urine glucose testing; and client and staff education materials.
By encouraging veterinary technicians to take advantage of these resources to step into a leading role, the guidelines will greatly improve quality of life for diabetic pets and their owners, said AAHA Chief Executive Officer, Michael Cavanaugh, DVM, DABVP (Emeritus).
"Anything AAHA can do to help motivated, empowered technicians educate and support clients will be an asset to everyone managing diabetic pets."
According to Diabetes Management Guidelines Task Force co-chairs, Renee Rucinsky, DVM, DABVP, and Amy Holford, VMD, DACVIM, the guidelines will also help veterinarians better manage their time within the hospital knowing day-to-day diabetes management tasks are in capable hands.
"Veterinary nurses are an integral part of diabetes management, and are often the most frequent communicators with the owners of diabetic pets," Rucinsky said. "The guidelines are a fantastic resource for them to help patients, owners, and doctors with all aspects of diabetic treatment."
"Diabetes management is nowhere near as successful without our technician's input and help. Our jobs are so much easier when our technicians feel empowered and can dramatically help us with our patient management and client care," Holford said.
AAHA guidelines review the latest information to help veterinary teams address central issues and perform essential tasks to improve the health of their patients. In addition to the Diabetes Management Guidelines, AAHA plans to release infection control, prevention, and biosecurity guidelines and updates to its 2013 Dental Care Guidelines in 2018 and 2019.
The 2018 AAHA Diabetes Management Guidelines for Dogs and Cats are supported by an educational grant from Boehringer Ingelheim Animal Health and Merck Animal Health. They are available in the January/February edition of the Journal of the American Animal Hospital Association (JAAHA) or online at aaha.org/diabetes.