Cyber Monday is now CWA Cyber Contest Monday! That's right, it's official.  The CWA contest is officially open and entries are now being accepted online. To enter the contest, review the CWAContest tab here. Entrants can still submit via snail mail, but as millions can now attest, cyberspace sure is purrfectly fine! Meowzzzz!  All entries for the 2018 Contest – covering work published between January 1, 2018, and December 31, 2018, — must be submitted by Friday, January 11, 2019. #catwriterscontest2018
In honor of CWA's 25th Anniversary – the regular contest categories have been completely redesigned to reflect current categories that reflect how communicators communicate today. For example, the new Fine Arts category allow for entries of  sculptures, jewelry, paintings, etc. and there is a new social media expression category. CWA is also publishing the scoring criteria that regular category judges consult in evaluating entries. It's also no longer necessary to submit an entry in a regular category in order to enter it for a special Award. CWA President Deb Barnes also announced two new special awards:
ALL CATS BIG AND SMALL AWARD
Sponsored by Triple T Studios, this award is presented for the entry best reporting on a topic pertinent to furthering awareness of wild cats and conservation projects working to protect them and/or focusing on small wild cats, including educational awareness on feral cats and feral colonies. Written and pictorial works in all media are acceptable, including articles, books, blogs, websites, online magazine, online newsletters, online columns, and videotape broadcasts. This award consists of $500 and a unique commemorative gift.
PSI PROFESSIONAL PET CARE AWARD
Sponsored by Pet Sitters International, this Award is presented for the entry that best educates cat owners about the benefits of using professional pet sitters. Topics may include how to find a qualified pet sitter, how to introduce your cat to a pet sitter, as well as the overall importance to a cat's physical health and emotional well-being to have professional supervision when a cat guardian must leave the cat home alone for extended periods of time. Qualifying online or print entries include newspapers, magazines, blogs, or websites. This award consists of $500 and a commemorative certificate.
According to CWA Contest Chair Wendy Christiansen, "The 2018 entry process promises to be much easier, faster and more accurate than ever. I urge all entrants to at least consider using the new online Entry Forms. All the contest information, rules, awards lists and entry forms have been updated. Be sure to read all the updated information, whether you've entered many times, or if you're entering for the first time."
Be sure to read all the information carefully, and start selecting your best 2018 work to enter in the Contest. If you have questions, email the Contest Chair (wendy@wendycats.com).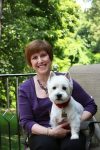 CWA also hopes to see everyone at the 2019 CWA Conference – where attendees will hear from keynote speaker Deborah Horwitz, DVM, DACVB and other speakers at professional development sessions soon to be announced.
All contest winners will be announced at the gala Awards Banquet, and presented with their MUSE™ Medallions and Special Award checks (and other goodies).
Register today, while early-bird pricing is still in effect!